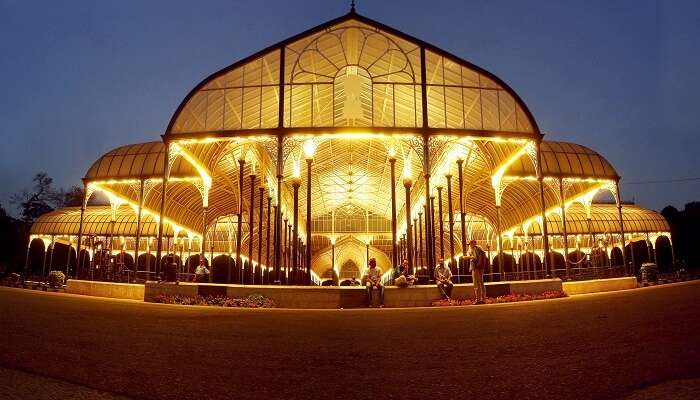 1. Bangalore
Bangalore, a city of colors alongwith culture and people. One of the popular tourist destinations in Karnataka. The IT hub of the country offers a cosmopolitan ambiance. People from different parts come and settle here for work.
Bangalore has comfortable weather throughout the year. It is among the best places to visit in Karnataka in the summer. Banglore has wildlife, nature, ruins, museums, architectural wonders, and gardens. This place is surely a treat for tourists and travelers. You can also stay in a luxurious villa in Bangalore.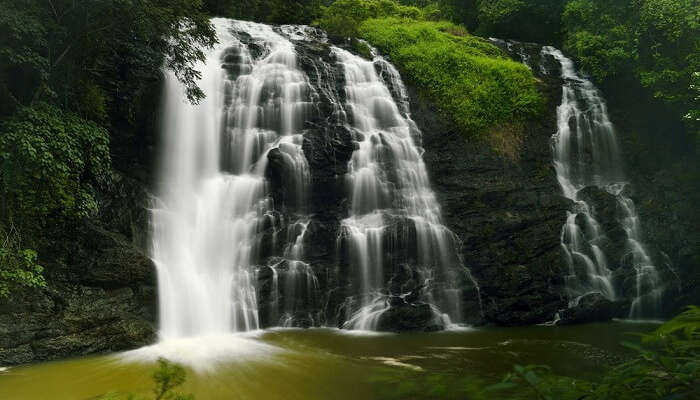 2. Coorg
Not so popular hill station. Also called the 'Scotland of India'. Its beauty makes it a fascinating tourist place in Karnataka. Having coffee estates full of aroma, luxuriant greenery dotting the mountains. Along with stunning waterfalls falling down the misty mountains.
Treks along the winding trails of the coffee & spice plantations. You can visit an elephant camp, coracle rides in the river. And, wildlife sanctuaries, monasteries, and local Madikeri market.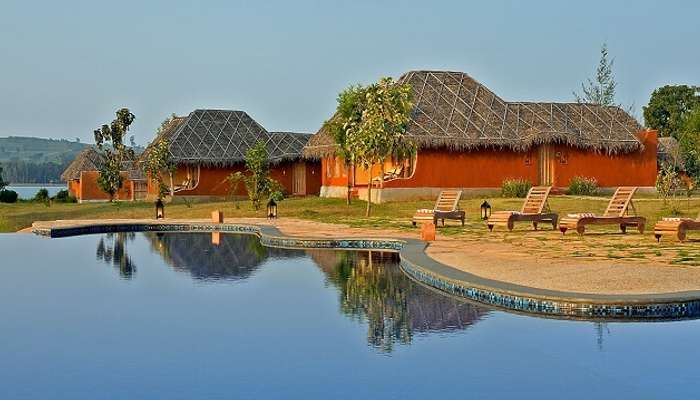 3. Kabini
Kabini is picturesque and the best tourist place in Karnataka. Situated along the bank of a river with the same name. River Kabini is a tributary of Cauvery. The place is located on the outer skirts of Rajiv Gandhi National Park, Bandipur Forest. And Nagarhole National Park. This place offers ample scope of wildlife experience.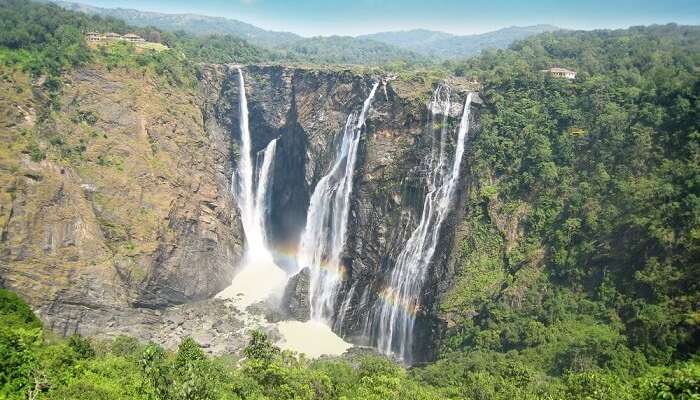 4. Jog Falls
Famous places in Karnataka. Jog Falls locally also known as Gerusoppa falls, and Jogada Gundi is the second highest waterfalls in the country. Formed by the Sharavathi River falling from an altitude of 253 m (830 ft). These waterfalls are divided into four segments. Namely Raja, Rocket, Rani, and Roarer. They offer a charming and breathtakingly beautiful place to visit in Karnataka.
The State Tourism Department has also constructed steps. Nearly 1,500 in number. From the viewpoint till the hill bottom. It is at the bottom that the beauty of the waterfalls can be seen.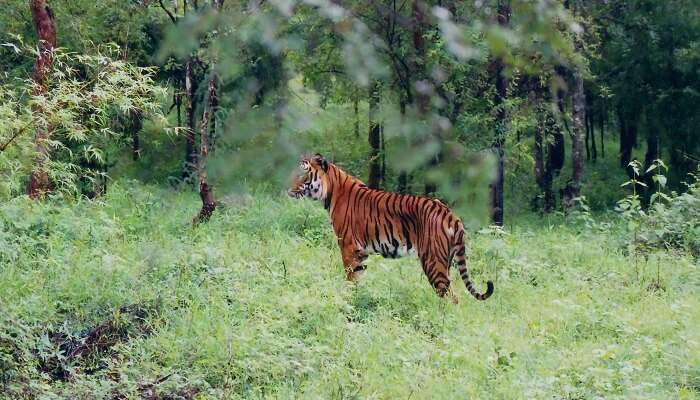 5. Shimoga
Also, the cultural capital of Karnataka. A colorful place with fertile land, beautiful waterfalls, and lush green forests. These things make it one of the best tourist places in Karnataka. Its greenery and tranquil ambiance make it the best places to visit in Karnataka. The place is also historically famous as Kadambas, Gangas, Chalukyas, Rashtrakutas. And Vijayanagar Kings reigned this region.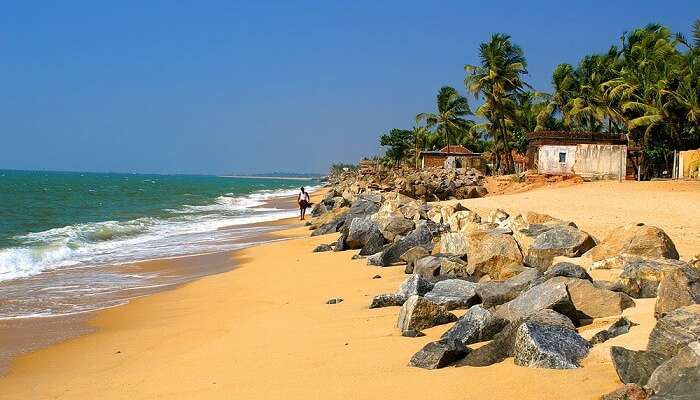 6. Mangalore
Mangalore is another tourist spot in Karnataka. Best Suited for a short weekend trip. The town is found at the estuarine junction. That is formed by River Netravati and River Gurupura on the Arabian Sea Coast.
You can go strolling and sunbathing at the beaches, trying spicy, seafood, view sunrises & sunsets. Along with a visit to the shipyard just cannot be missed. Mangalore is certainly an amazing place to visit in Karnataka.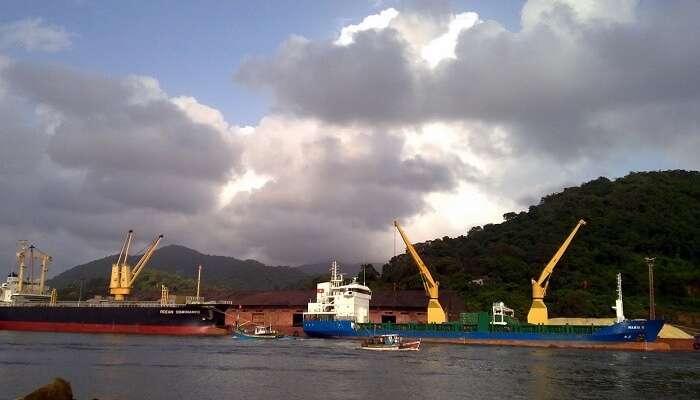 7. Karwar
Karwar is an amazing beach destination situated near the Karnataka-Goa border. The town is one of the upcoming places to visit in coastal Karnataka. It is ideal for those who want a holiday away from the hustle-bustle of the city.
This town is locally popular as 'Kone' by the southern villagers. It refers to the corner of the region around the River Kali. The surrounding green hills are a part of the Western Ghats.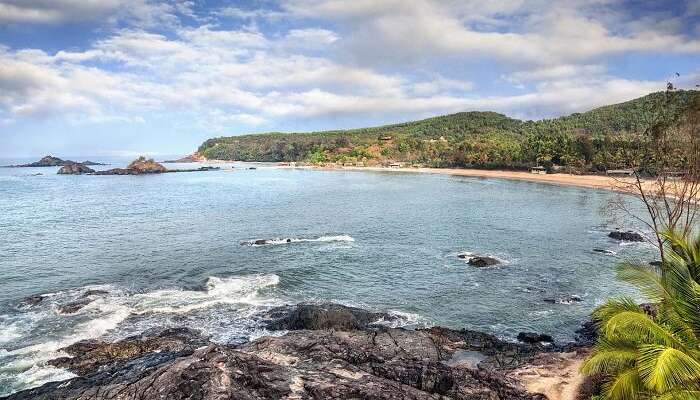 8. Gokarna
Those looking for complete comfort and pleasure should surely visit Gokarna. This low-key, laid-back beach destination has won over millions of travelers and backpackers.
Gokarna is also an important Hindu pilgrim hub with many age-old temples. Chilling out on beaches, enjoying the exciting water sports, riding on the thrilling catamaran ride. All these things have made it a fascinating tourist retreat.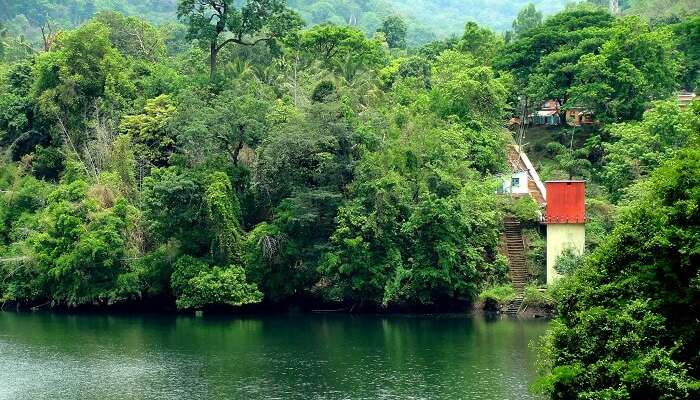 9. Dandeli
Dandeli, an incredible getaway amidst nature. This scenic hilly terrain surrounded by deciduous forests and wildlife habitat. Is surely an ideal vacation destination of Karnataka.
Along with the thick and lush green forests. Dandeli is also known for adventure sports, night camps, nature walks, boating. And angling in Kali River. It's a wholesome package for adventure enthusiasts.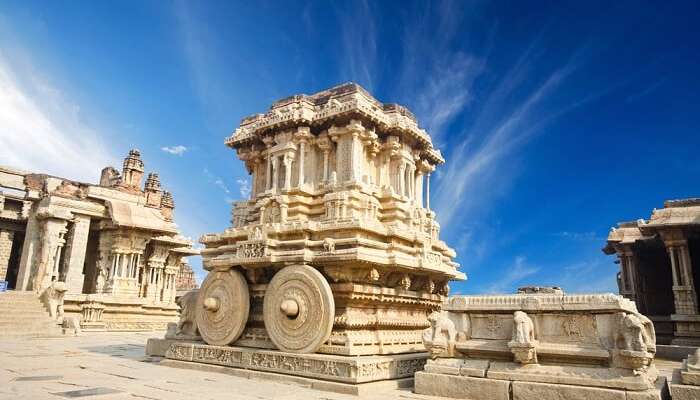 10. Hampi
A small Kannad village situated at the bank of the Tungabhadra River. It is now recognized, as World Heritage Site by UNESCO. This makes it one of the best tourist places in North Karnataka. The village has ruins and historical remnants of the Vijayanagara Kingdom. The stony landscape and barren beauty of the town. Are some of the perfect places to visit in Karnataka.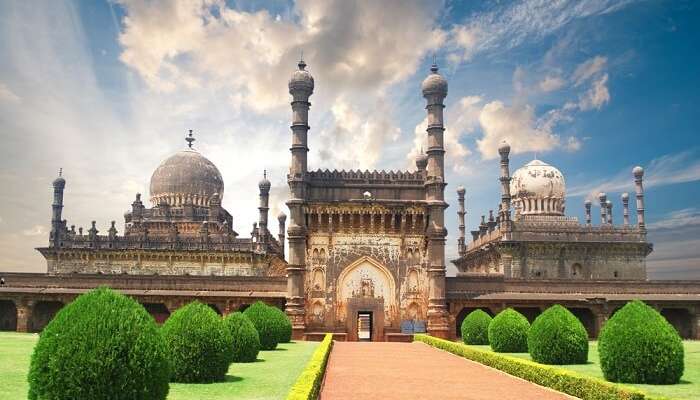 11. Bijapur
A famous historical town. Bijapur boasts of Deccan's Islamic Era and its glories making it one of the most beautiful places in Karnataka. It was renamed Vijapura in 2021. It is a cultural hub and has plenty of mosques, mausoleums, palaces, and forts as offerings to travelers.
Bijapur is one of the popular tourist spots in Karnataka. The Lingayat Siddeshwara Festival is celebrated with full splendor.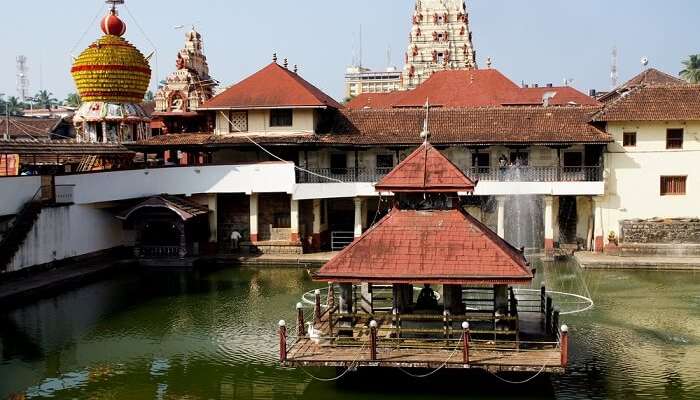 12. Udupi
Udupi is ethereal, verdant, and blissful. Located between the Western Ghats and the Arabian Sea. Udupi is also known as Odipu in the local language. Known for its temples, architecture, wood artifacts, beaches, stone carving. Yakshagana – the theatre art genre, and a special type of local cuisine. That includes Saaru, Koddelu, Huli, Tambuli, Kosambari, Bajji.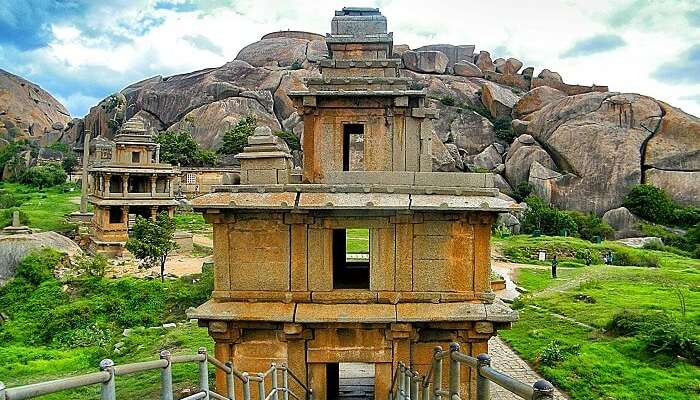 13. Chitradurga Fort
One of the best places to enjoy Karnataka sightseeing. The monument located in Chitradurga town has archaeological and historical significance. The fort has witnessed history from the time period of the Chalukyas Empire. Along with the renowned legend of Onake Obavva.
Chitradurga Fort or Chitaldoorg Fort, locally known, is a fortified structure. It connects several hills and a peak overlooking the nearly flat valley.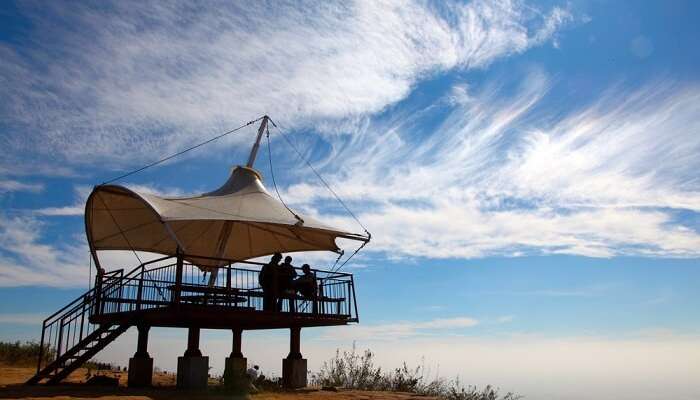 14. Nandi Hills
Nandi Hills are located in east of Bangalore. These hills offer a delightful beauty to the travelers. Amazing lake, majestic forts, ancient temples, make it a perfect place to visit.
View sunrise from the hilltop amidst clouds, fog, and misty weather. This place also has a historical significance. Tipu Sultan and his royalty retired here at Nandi Hills. When they sought to escape the commotion of battles and the heat of the plain land.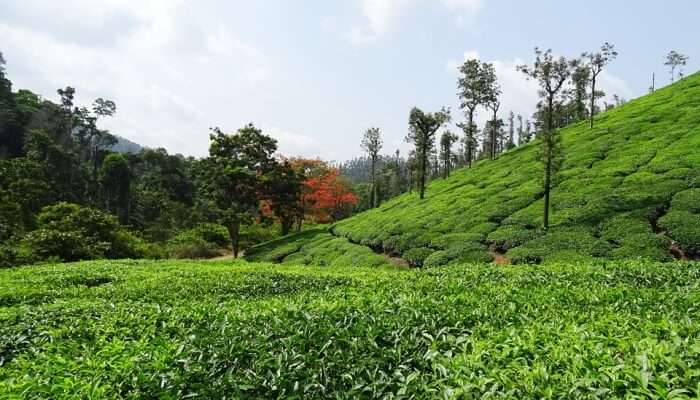 15. Chikmagalur
Also known as the coffee land of Karnataka. Surrounded by scenic beauty along with the strong aroma of coffee. This hill station is located at the foothills of the Mullayanagiri range. Known for its serene nature, lush green forests, and the Yagachi River.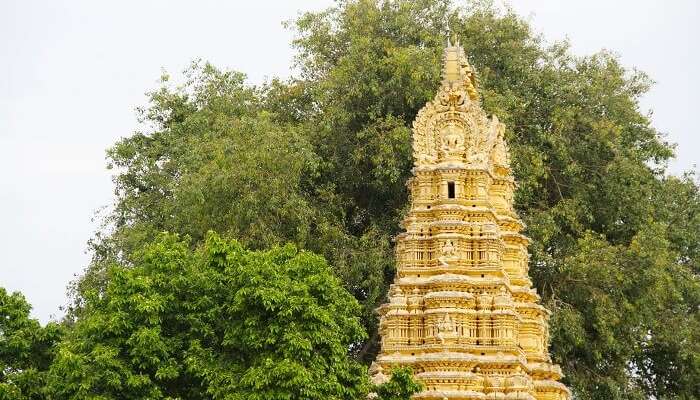 16. Mysore
One of the largest princely states. Mysore has numerous tourist spots for you to get in touch with the royal history of this place. Also known as the city of palaces in southern India. An idyllic destination to visit in Karnataka with a royal touch. Beaches near Mysore would surely leave you amazed.
Mysore is also famous for silk sarees, intricate architecture, sandalwood, royal heritage, and yoga. The biggest attraction of the city is the Mysore Palace that reflects the beauty and charm of this royal city.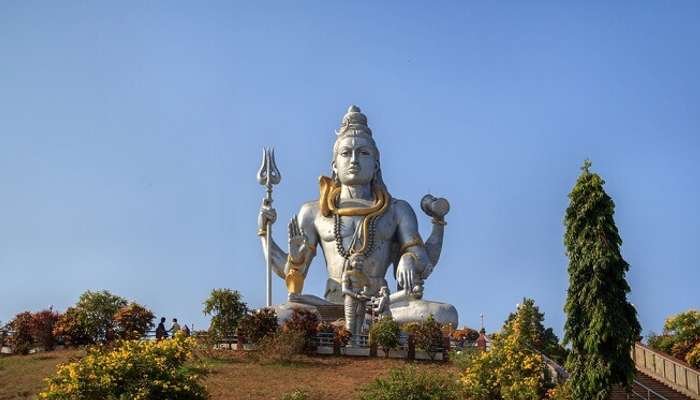 17. Murudeshwar
The second tallest statue of Lord Shiva is beautifully located with the Arabian Sea on three sides in Murudeshwar. Visit here for day trips, the beaches, and adventure activities. This is what interests travelers the most to visit this town.
Apart from a picnic spot. This place is also known for its amazing temples and forts.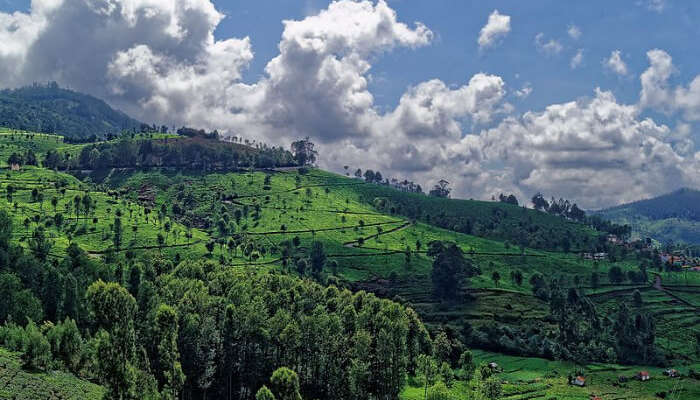 18. Kotagiri
A hill station surrounded by the Nilgiri mountains. This place exudes peace and tranquility in every corner. Kotagiri has pleasant climatic conditions all year round and boasts several coffee plantations. Along with lush greenery, and tea plantations to tour around.
Kotagiri is the third-largest hill station in Karnataka. Kotagiri has the world's second-best climate. It is a perfect alternative to Ooty if you prefer a lesser crowd.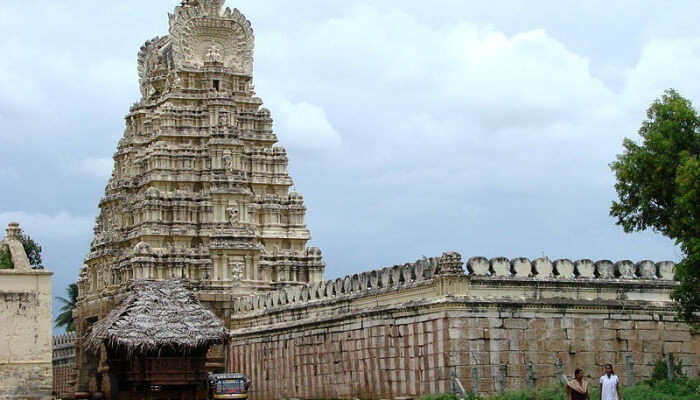 19. Srirangapatna
This ancient river island town is in the shape of an egg. Surrounded by the river Kaveri on all sides. Also, a popular picnic spot located at a distance of 22km from Mysore in the Mandya district of Karnataka. The town exudes an old-world charm, vintage vibes, and a historical relevance attached to it. This makes it one of the most popular tourist destinations in Karnataka.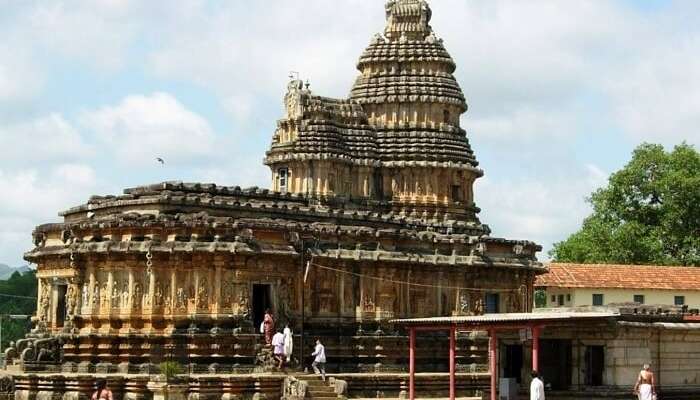 20. Sringeri
Hilltown located in the Chikkamagaluru district. This place is the first site of matha, established by Adi Shankara in the 8th century. This place has historical significant value and the abode of the Sharadamba of Sringeri.
Sringeri is the most famous place to see in Karnataka. A hillock that is considered to be the home of the sage Vibhandaka. Along with his son Rishyashringa.
21. Belur
This ancient town is a tourist destination in Karnataka. Home to the famous Chennakesava Temple. Belur is dedicated to Lord Vishnu. This place is home to multiple temples. A large number of devotees travel to this town to worship the deities.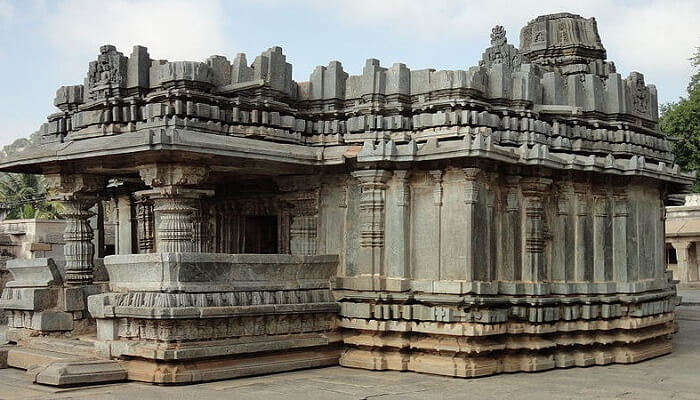 22. Shravanabelagola
Sravanbelagola is a crucial pilgrimage for Jain. The height of this temple is 57 meters. It is a monolithic sculpture of Lord Gomateswara, also known as the Bahubali statue. Located almost 144 km away from Bengaluru in the Hassan District.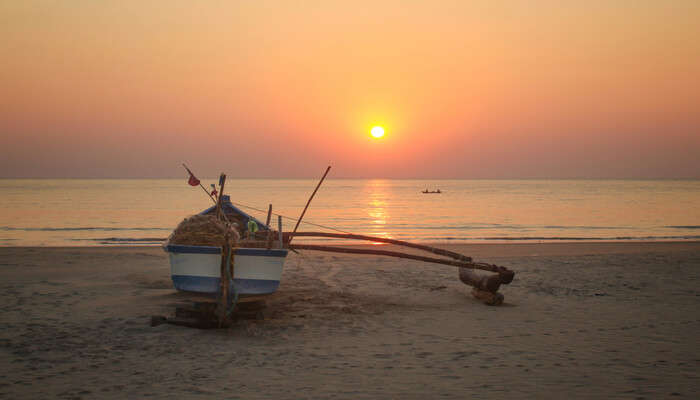 23. Devbagh
Also known as the best because of its scenic beauty. The picture-perfect background with a wide range of mountains, pristine blue water. Along with a lush green belt of trees. In a combination with all these beauties, Devbagh has a lot of things to offer. An exotic island, located along the coastline of the Arabian sea that is nearly 2 km from the southern part of Goa.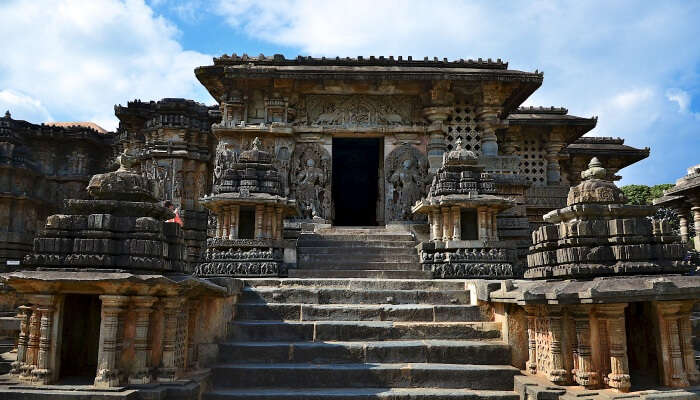 24. Halebidu
The city of Halebid has a wonderful temple, sculptures, and shrines. This city is also considered the Gem of Indian architecture. For its stunning Jain sites and the temple complexes.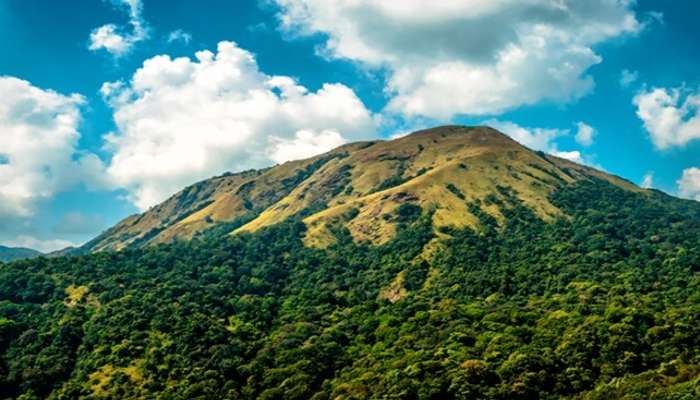 25. Kudremukh
Kudremukh is known for its beauty and biodiversity. A famous hill-station of Bangalore, this place is a hill range of Karnataka. With the dense forest, grasslands, and rolling meadows. Kudremukh is a hotspot for biodiversity.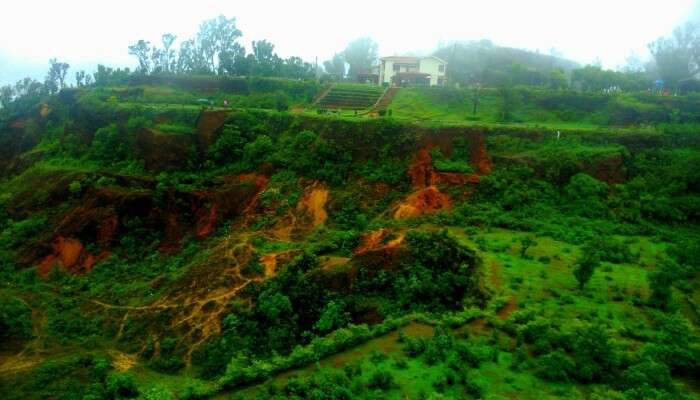 26. Kemmanagundi
This hill-station with wide-spread views, the visitors will experience beautiful gardens. Vacationers will get retreated with the spectacular beauty of the hills. That is a heaven for all nature and adventure lovers.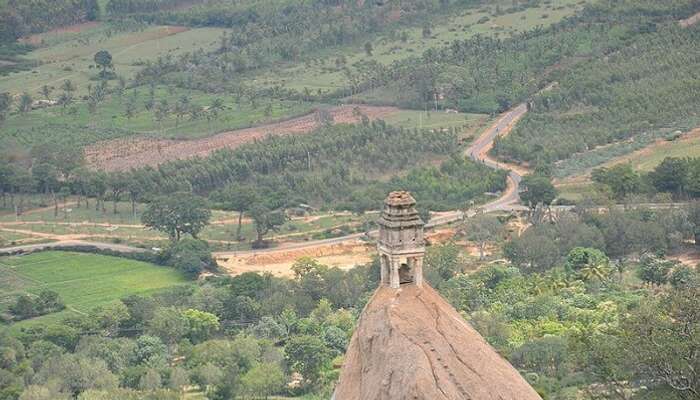 27. Shivagange
A popular destination, located 56 km away from Bangalore. This place is well known for temples and the scenic beauty. This makes it both a place for pilgrimage and a spot for exploring your adventure.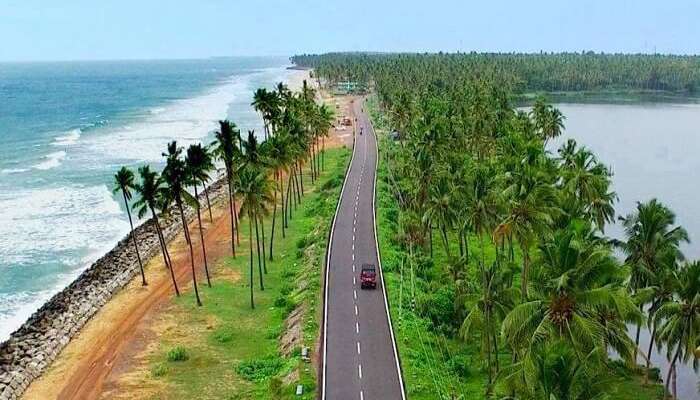 28. Maravanthe
Maravanthe is known as the getaway for the vacationers. This place is the popular one as nature's basket with full of mesmerizing views. Among the Top Places To Visit In Karnataka.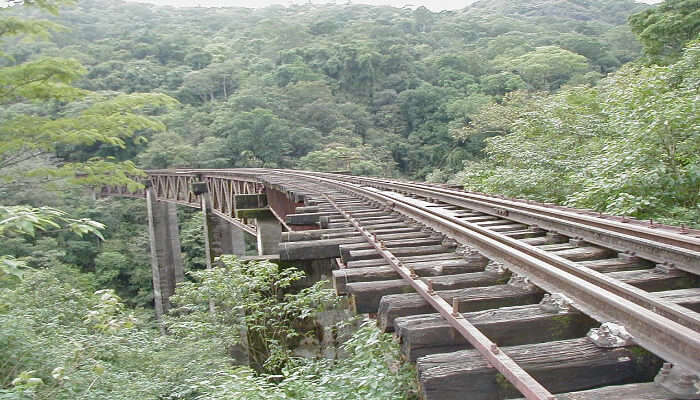 29. Sakleshpur
A beautiful hill station nestled in the heights of the Western Ghats, in Karnataka. Soak yourself in the aroma of the coffee, tea, and spice plantations. The economy of the small-town runs on these three plantations. The tourists can visit various places owing to their beauty and the amazing experiences that they give.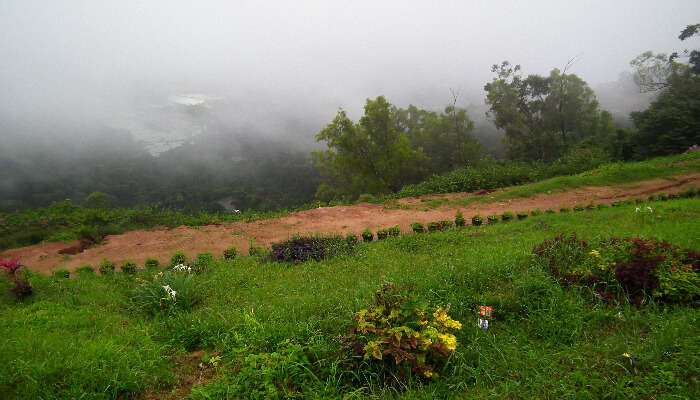 30. Madikeri
The city of Madikeri is located in Karnataka between Mangalore and Mysore. Madikeri is full of natural beauty, lush green forests, scenic landscapes, monasteries, temples, dazzling waterfalls, and much more. If you want to take a break from your daily routine. Then Madikeri is the right place to relax. Ancient buildings, rich traditions and culture have made Madikeri an amazing place.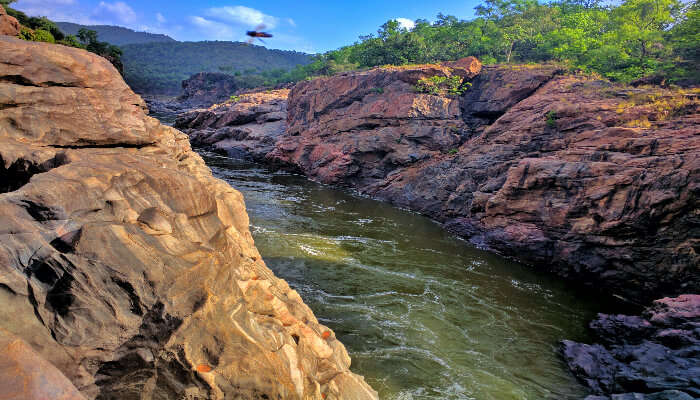 31. Kanakpura
Soak yourself in clear waters of the waterfall in Kanakpura. Experience the lush green forests in Karnataka. Kanakpura is located at a distance of 55 kms from Bengaluru. This place is the perfect weekend getaway for the people out there. Among the Top Places To Visit In Karnataka.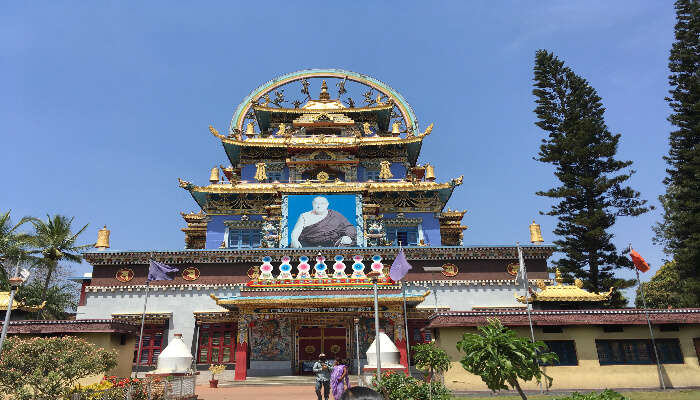 32. Kushalnagar
A small town with an area of 8 square km and located on the banks of the Cauvery river. Here you will be offered luxurious accommodations. You can plan your stay in one of the resorts, hotels, and lodgings. Kushalnagar is among the hidden destinations not as popular as Coorg. You can be sure of planning to visit this place. Witness the wildlife, different varieties of exotic birds, capture some amazing pictures, and it's heaven.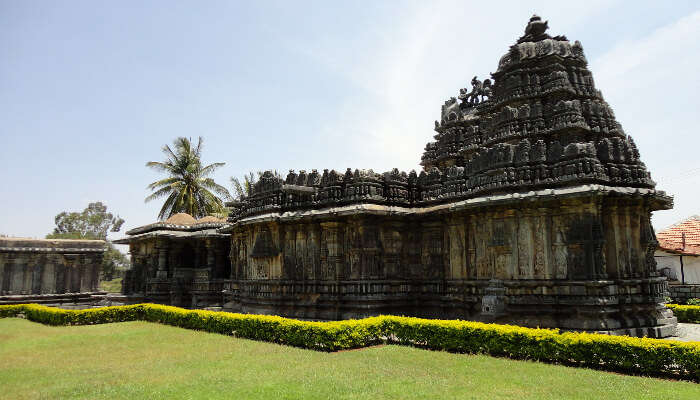 33. Hasan
Hasan is an interesting place that you must visit in Karnataka. Hassan is situated at a distance of 187 km from Bangalore in Malnad and Maidan district. Tourists will get to see monuments, ancient structures which are some of the best illustrations of the Hoysala era style of architecture. You can see amazing sculptures. Like Bahubali Statue, untouched forests, forest reserves, monuments. Some magnificent temples will take you on a history ride.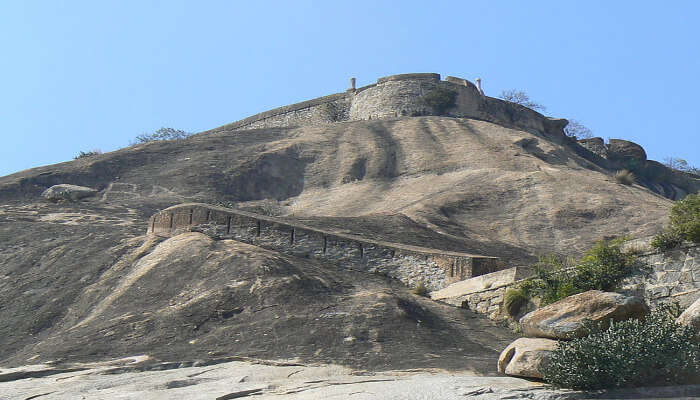 34. Madhugiri
Madhugiri, a small town in the Tumkur district of Karnataka. This place is found at a distance of 100 km from Bangalore. It is a popular tourist destination of Madhugiri Fort. During the reign of the Vijayanagar Dynasty, this fort was built with a dominant historical background.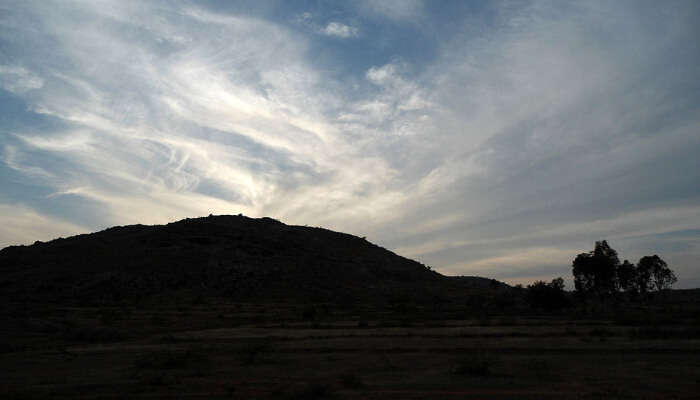 35. Makalidurga
Known for Makalidurga Hills, this is a small village that you can easily visit. Located at a short distance from Bangalore which is around 60 km. An old temple of Lord Shiva is found in the village. This place is believed to be the place where Rishi Markandeya performed penance. An expression of repentance for the wrongdoings.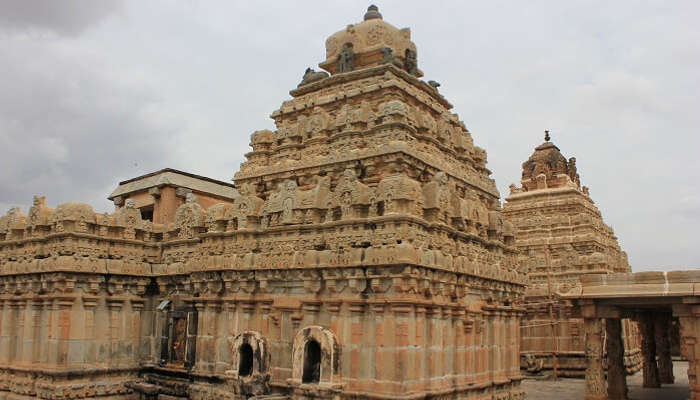 36. Chikkaballapur
A beautiful town located at a distance of 57 km from Bangalore. The place is considered a major educational hub. It is home to Nandi Hills, Bhoga Nandeeshwara, Yoga Nandeeshwara temples, and Vivekananda waterfalls. This town also offers an opportunity to do adventure activities like rock climbing and exploring nature.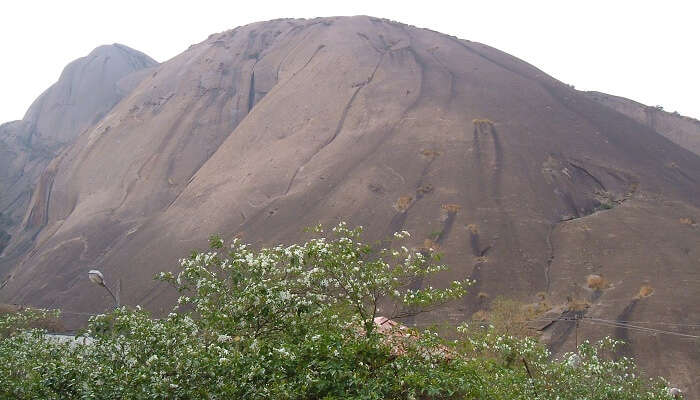 37. Savandurga
Located at a distance of 60 km to the west of Bangalore. Savandurga is one of the largest single rock formations in Asia. Comprising of two hills, Billigudda and Karigudda. It also has a temple situated at the foothill. This place is a paradise for trekkers. In order to experience trekking, rock climbing, and camping.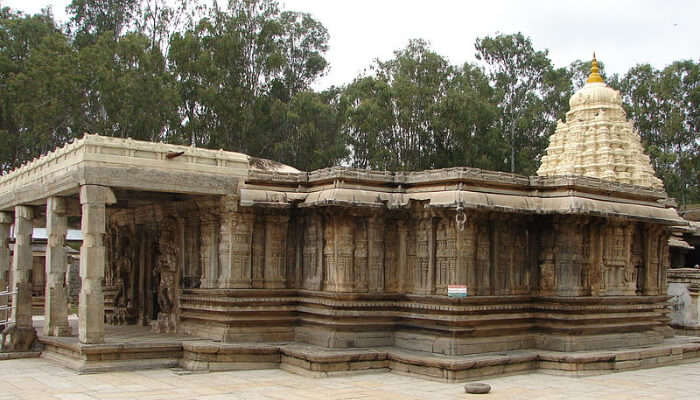 38. Talakadu
Talakadu, an amazing place to visit in Karnataka. Known for its rich past and cultural heritage. It has witnessed the rise and fall of various great empires such as the Chola Dynasty, the Hoysala Dynasty, the Pallava Dynasty, and the Vijayanagara Dynasty. Dedicated to Lord Shiva, there is a famous Vaidyanatheshwara Temple visited by a large number of tourists throughout the year. Besides, you can also indulge in a coracle ride on the river or enjoy a picnic with your closed ones.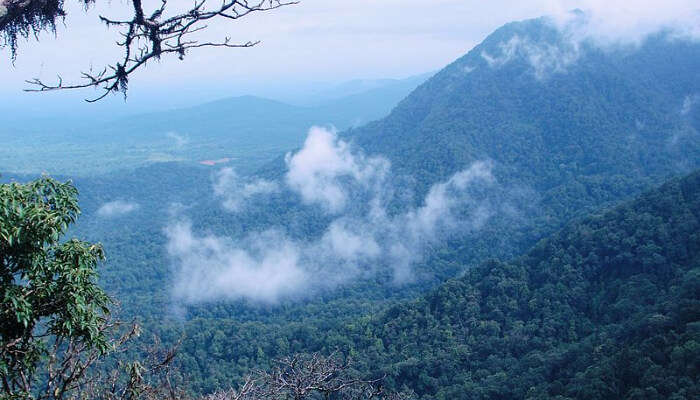 39. Agumbe
Agumbe is popular for its scenic beauty. This hill station is home to several rare medicinal plants.Located far from the hustle-bustle of the cities, it is the perfect place if you want a rejuvenating vacation. The major attractions for the tourists here includes visiting Someshwara Wildlife Sanctuary. Along with going trekking, rafting, hiking, and bike-riding.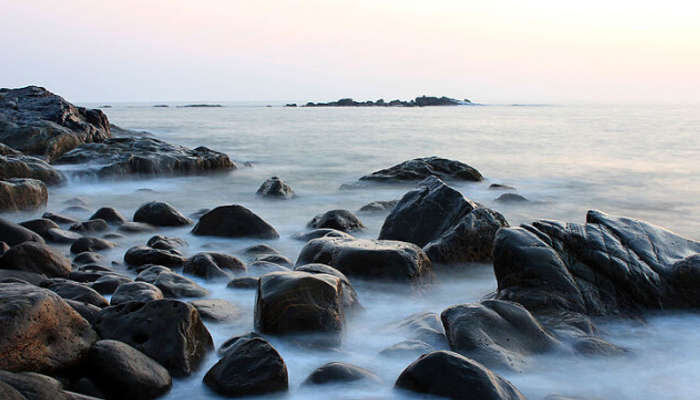 40. Ankola
If you are looking for unique and amazing places to visit in Karnataka. Then Ankola is a good choice. This town has forests and temples. Mahamaya Temple is a popular tourist attraction. The other places that you can visit here include Aryadurga temple, Vinhuti falls. Honey beach, and Nadibhag beach. Ankola has beautiful beaches. You can go and enjoy water activities like swimming, waterboarding and more. Among the Top Places To Visit In Karnataka.
Book your tickets on
Here are some more blogs:-
Total Page Visits: 375 - Today Page Visits: 2