Arunachal Pradesh, known for its ancient culture. Also, known as the 'The Land of Dawnlit Mountains.' Arunachal Pradesh is also mentioned in some important scriptures of India. Like the Kalika Purana and Mahabharata. Keep reading to know about Arunachal Pradesh Culture.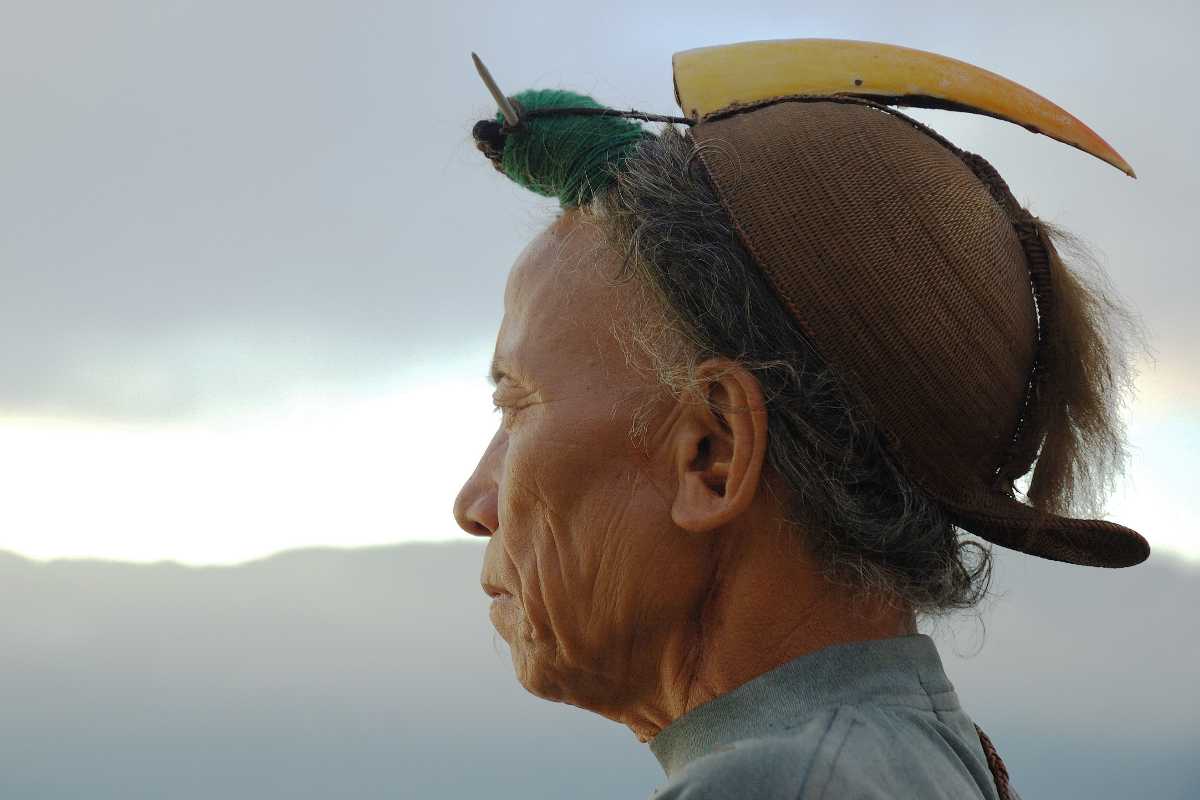 1. Tribes
The culture of Arunachal Pradesh is truly distinctive. It comprises 26 different tribes. Each tribe follows its own traditions and customs. There are three cultural groups in Arunachal Pradesh.
The first group of the people of Arunachal Pradesh is made of Monpas and Sherdukpens of Tawang. And West Kameng districts. They are the followers of the Lamaistic tradition of Mahayana Buddhism.
The second group includes Adis, Akas, Apatanis, Bangnis, Mijis, Mishmis, Nishi's, and Thongsas. That is the worshipers of Sun and Moon God.
The third tribe of Arunachal comprises of Octes and Wanchos tribal communities of the Tirap district. They follow basic Vaishnavism and maintain a strict village society which is ruled by a hereditary chief.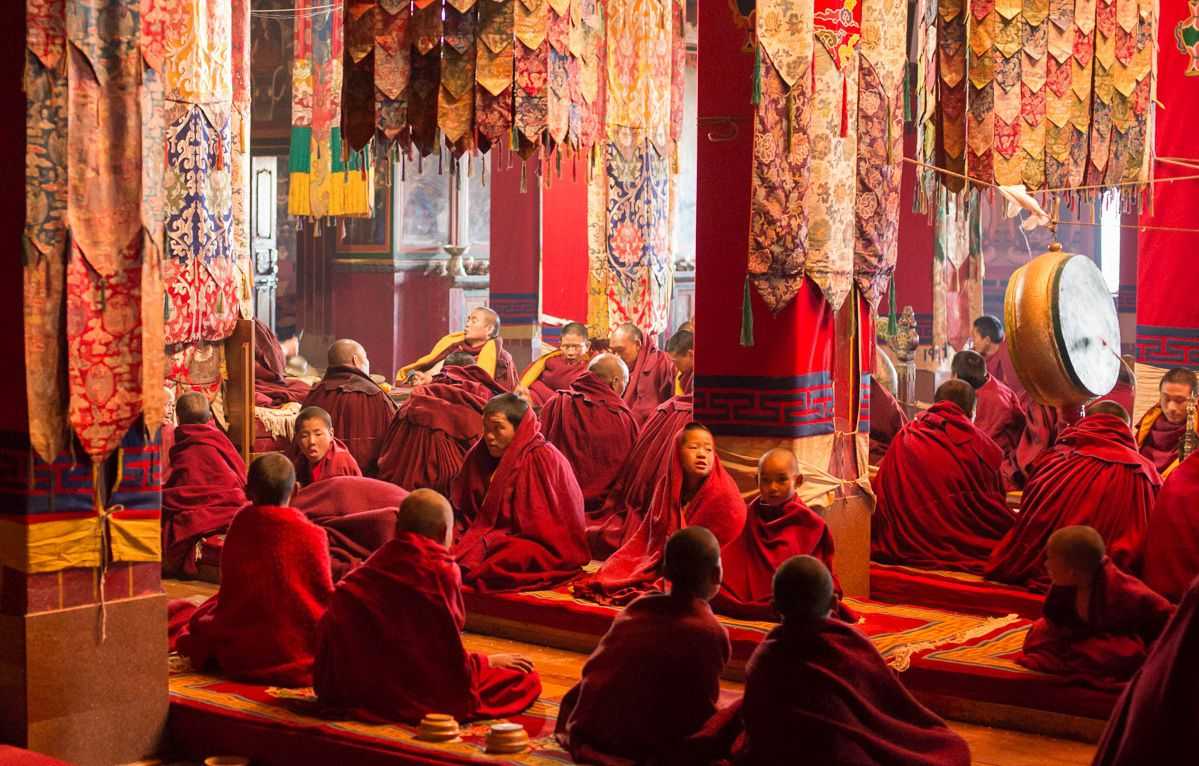 2. Religion
The people of Arunachal Pradesh follow their own religions. Those are highly inclined towards nature. Although, around 30% of the population of Arunachal Pradesh practices Christianity. Some communities of the region have traditionally been Hindu. Tibetan Buddhism is the dominant religion in the districts of West Kameng, Tawang. Arunachal Pradesh Culture.
3. Art and Craft
This city is gifted with some traditional craftsmen skills. These skills have been passed on from generation to generation. Most local men are skilled in weaving, carpet making, wood carving. Painting, pottery, ornament making, cane. And bamboo work, smithy work, basketry and many others. While the women are experts in making handicrafts and handlooms. Arunachal Pradesh Culture.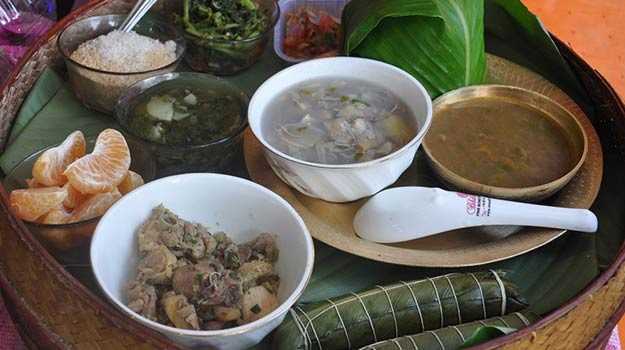 4. Food
Arunachal Pradesh is located in the north-eastern border of India. Rice and meat are the main food of Arunachal. Lettuce is also quite popular among locals. Cooked using green chilies, coriander, and ginger. Boiled rice cakes, Thukpa, and momos are the traditional dishes. Various types of rice beers are also prepared by local communities. Apang (rice beer) is prepared by fermenting rice and millet. Due to the high amount of variedness among local communities. The food preparation methods differ slightly from district to district. Arunachal Pradesh Culture.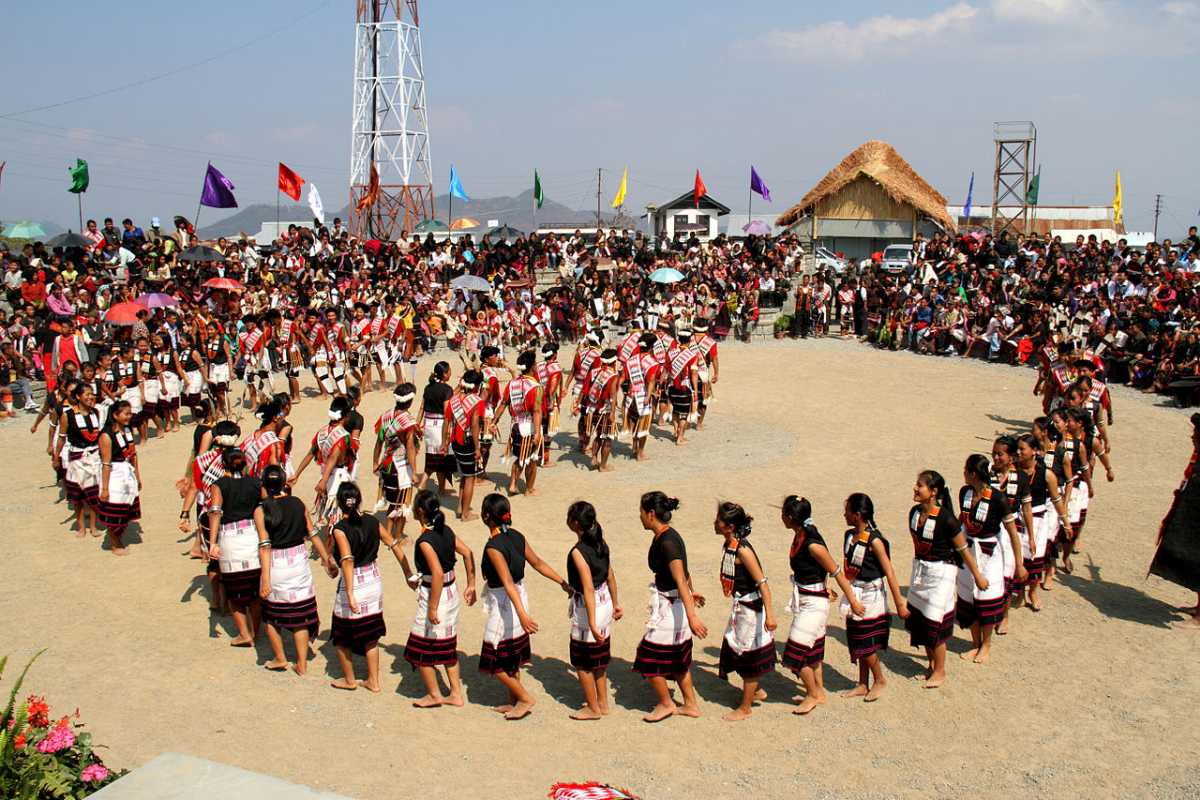 5. Festivals and Celebrations
The people celebrate various occasions and for various reasons. It might be religious, socio-cultural, or agricultural. People prefer simple living. They derive happiness out of small things in life. Agriculture is the main occupation. At festivals, people pray and thank god for a good harvest. Some of the important festivals celebrated are Losar, Solung, Boori-Boot, Mopin, Dree, Nyokum, Reh, Si-Donyi, etc. Arunachal Pradesh Culture.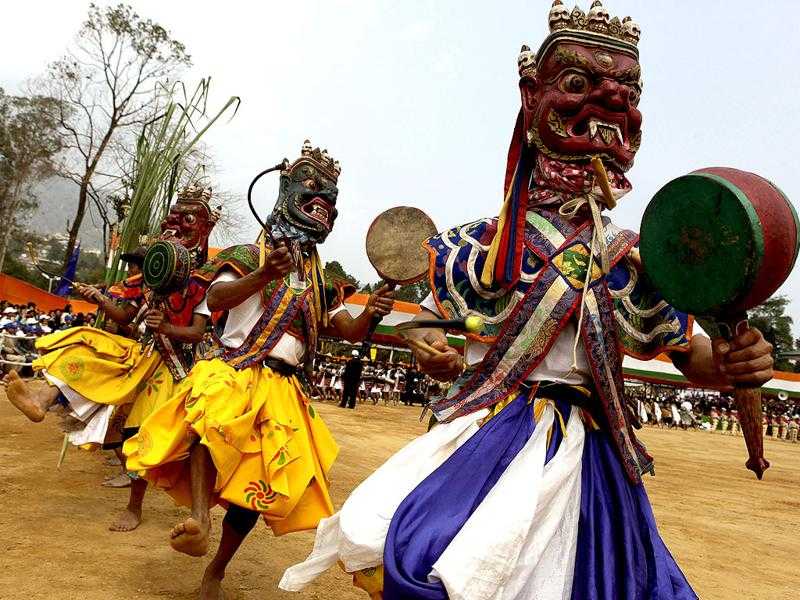 6. Dance
Dance and music are an essential part of the life of the tribes. Dancing and singing are performed on important occasions. Along with the time of festivities and weddings. You can see various dance forms in different parts of Arunachal Pradesh. From religious dance dramas of the Buddhists to the martial arts. And colorful dance performances of the Noctes and Ranchos. Various formats are present in Arunachal Pradesh. They can broadly be divided into four categories. Festive Dances, Ritual Dances, Recreational Dances, and Dance Dramas. Arunachal Pradesh Culture.
7. Languages of Arunachal Pradesh
Arunachal Pradesh, the most linguistically diverse state in Asia. You can witness more than 50 dialects of the Tibeto-Burman language structure. Nyishi, Apatani, Bokar, Galo, Tagin, Adi are common languages that fall under the Tani dialect. Mishmi language is popular in the eastern part of the state. Digaru, Idu, and Miju fall under Mishmi. They have been recognized as endangered languages. In the western and the northern districts, Bodic language is commonly spoken. It is sub-divided into Dakpa and Tshangla. Arunachal Pradesh Culture.
Book your tickets on
Here are some more blogs:-
Total Page Visits: 1093 - Today Page Visits: 2