Meghalaya, surprise's everyone with its myriad of attractions it has. Escape to these lush green valleys and forests that express Meghalaya's nature. A pine-fresh mountain state in the Northeast. Here are some best places to visit in Meghalaya that you should note to explore Meghalaya.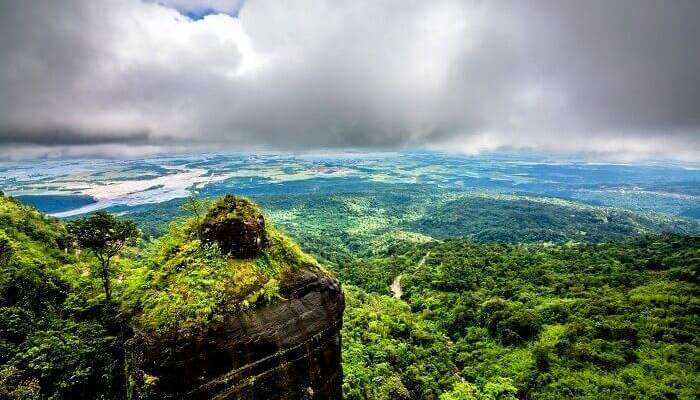 1. Cherrapunji
Cherrapunji is one of the wettest places on earth. This place receives the highest rainfall during the year. Many tourists from around the world come here. To watch the Dain-Thlen, Kynrem, and Nohkalikai waterfalls. They are known as the popular waterfalls of Cherrapunji.
Some major attractions here are Living-Root bridges, Mawsmai cave, Seven sisters falls, Eco-park, and a garden of caves. Located in a forest, it does not have the option of a luxury stay. You will have to get resorts in Meghalaya. Some hotels are in the lap of nature, which will be a great fit to stay with family and friends.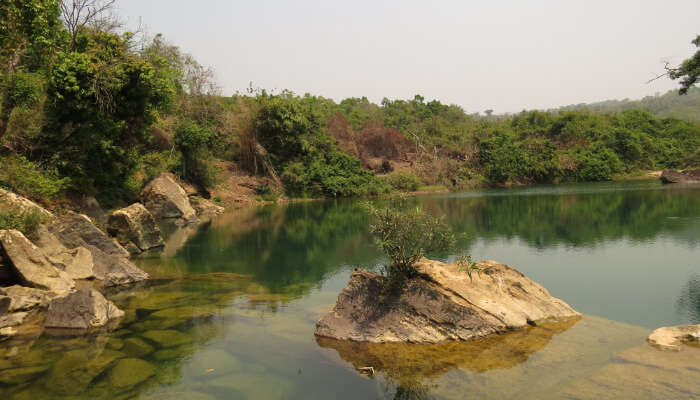 2. Balpakram National Park
Considered as the traveler's paradise. Also known as the 'Land of Spirits' by many tourists. They come here to explore the rich biodiversity of Balpakram National park.
A paradise for wildlife enthusiasts or wildlife photographers. You can spot animals like Red Panda, Wild Buffalo, Elephant, Tiger. Deer, Leopards, Wild Cows, Marbled Cat, etc. Rare species include Lesser Panda, Indian Bison, and Sterow.
Among the best places to see in Meghalaya. Many tourists compare this pace to the Grand Canyon in the USA. It is one of the best national parks in Meghalaya.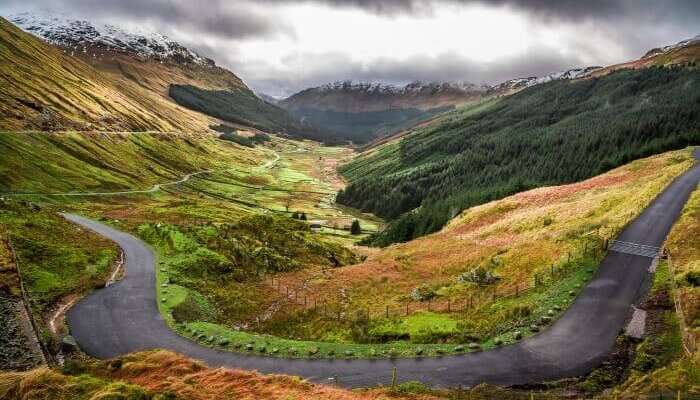 3. Shillong
Shillong is the most popular Meghalaya tourist places in the Northeast. Located far from the busy life, it has forested hills, a pleasant climate, along scenic beauty. These things attract many tourists from around the world.
Popular tourist spots in Shillong include Shillong Peak, Elephant Falls, Lady Hydari Park. Wards, Lake, and Don Bosco Museum. Some of the local tribes in Shillong are Khyrim, Mylliem, Maharam. Mallaisohmat, Bhowal, and Langrim.
Shillong is also the gateway to Meghalaya. The main airport of Meghalaya is in Shillong. You can find plenty of things to do in Shillong.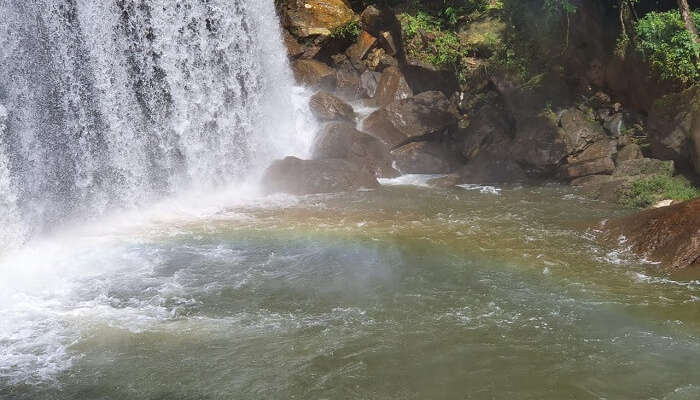 4. Elephant Falls
Meghalaya has dense forests spread everywhere around the state. Also known for its amazing waterfalls. Elephant Falls is the beauty of Meghalaya. It is among the popular waterfalls in the North-East. A visit here is one of the best things to do in Meghalaya.
The majestic Elephant falls also known as 'Ka Kshaid Lai Patang Khohsiew' by the nearby Khasi individuals. It means 'The Three Step Waterfalls', as these falls comprise of three wonderful falls. The first of the three waterfalls are in between the thick trees and are wide.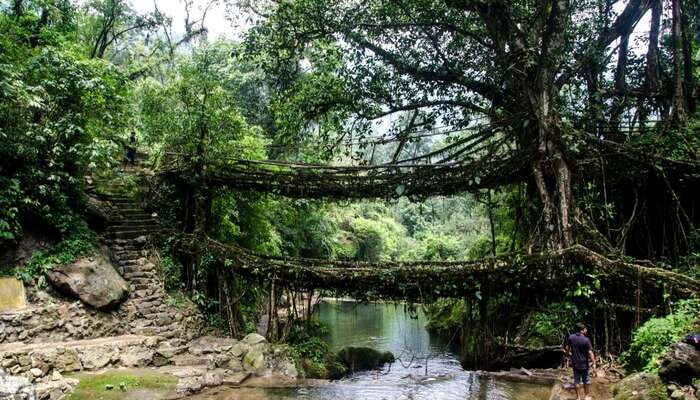 5. Double-decker Living Root Bridge
Nested in Cherrapunji, Meghalaya, a double-decker living root bridge. Famous for its bridge that is made up of roots of an Indian rubber tree. This bridge is 3 km long, with a height of 2400 feet. The beautiful experience is when the Umshiang river flows below the bridge. And you are walking over it. It is among the oldest natural bridge that is made around 200 years ago. Only 50 people can visit at one time.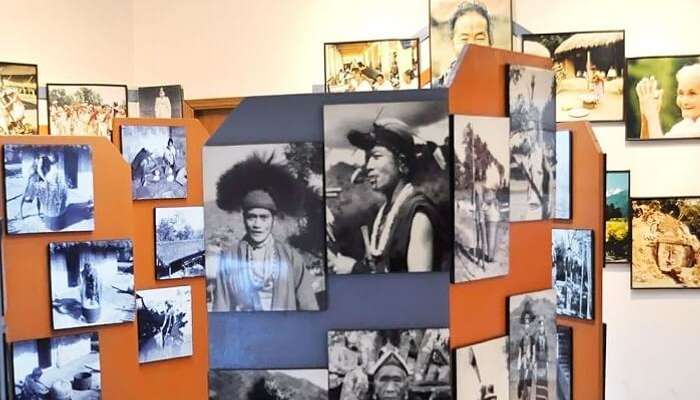 6. Don Bosco Museum
Many tourists are interested in knowing the cultural history of the state. Don Bosco Museum, located in Shillong, is a 7-stored historical center. It is having 17 galleries on shows. They take you through the way of life of Northeast India.
Besides, these galleries a wide arrangement of expressions, antiques, clothing types. Weapons, and painstaking work that exhibit the way of life. And the culture of different tribes and individuals of Meghalaya. Don Bosco Museum is acclaimed as one of the best in Asia.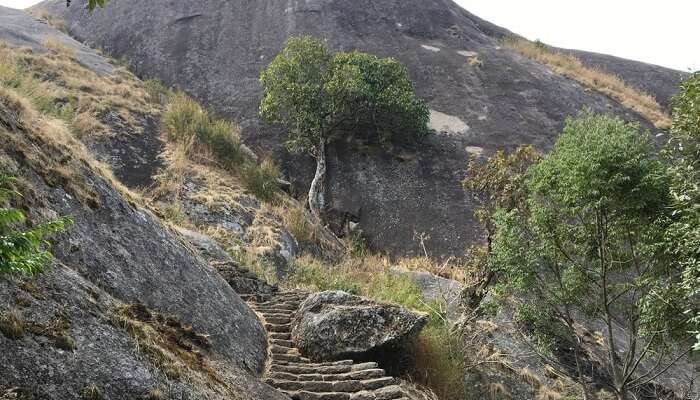 7. Kyllang Rock
Located at a range of 78 km away from Shillong. A giant rock made out of red stone. Kyllang Rock is located in the West Khasi Hills of Meghalaya. This Rock is 5400 ft above sea level and has a width of around 1000 ft. It is a mammoth square of granite stone. That is a piece of the Khasi fables and appears to be lovely in its shape.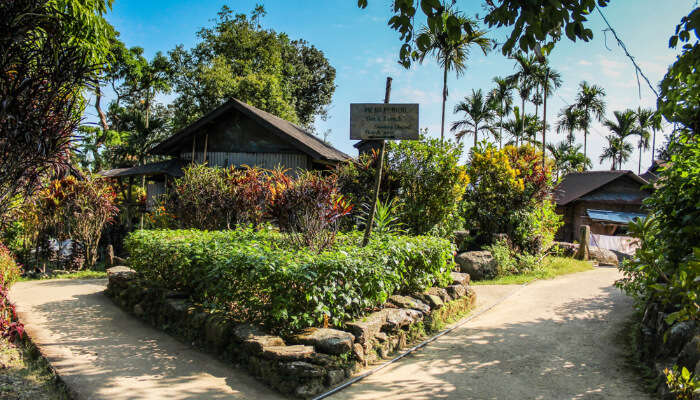 8. Mawlynnong Village
Among the most exotic locations in Meghalaya to visit. This place is having beautiful waterfalls and root bridges. Along with a clean environment and scenic view. This town invites you with everything that is required to make your Meghalaya experience better. Also, there are numerous bamboo houses. Here you'll need to have a stay to adapt more to the location.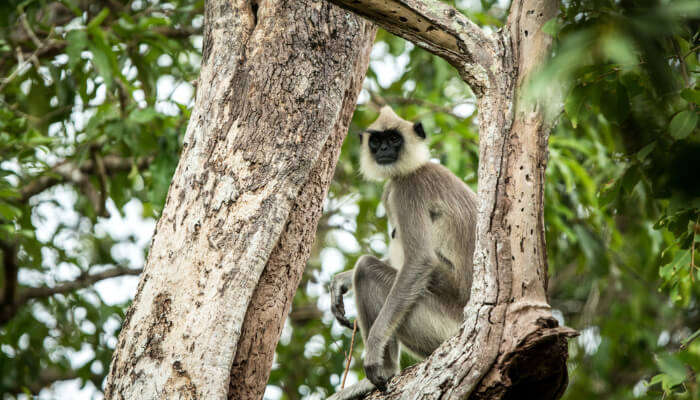 9. Baghmara
Located 4km from the town of Baghmara. The Baghmara Reserve Forest is possessed of elephants, feathered creatures, and langurs. Here you can find the Siju caverns. It is the third-longest cavern framework in the Indian subcontinent. That is comprising of endless mazes and chambers.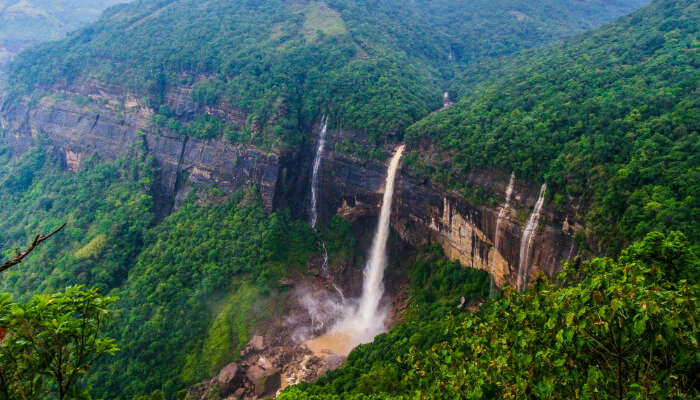 10. Nohkalikai Waterfalls
Nohkalikai falls located somewhere in the range of 335 meters from a verdant cliff. To the ground giving the depiction of gigantic and extraordinary heavenliness. This is the pride of Meghalaya, the falls are one of the most wonderful and terrific falls in the nation.
Taken care of between the evergreen rainforest of the Khasi Hill and streaming with all its glory and may, the falls dive into a tidal pond which is as blue as the evening sky. This fall is one of the best places to visit in Meghalaya.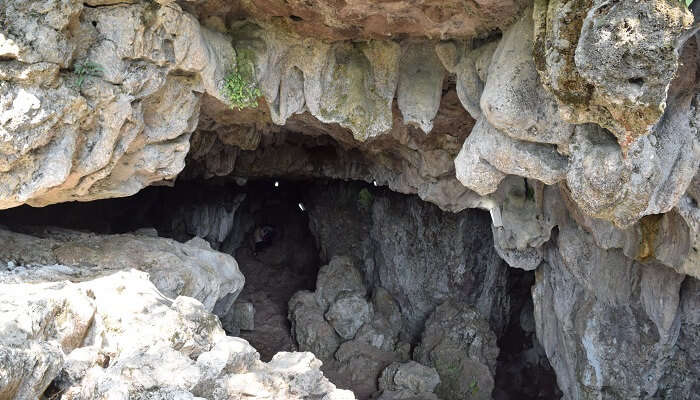 11. Mawsmai Cave
Mawsmai Cave is delightful without a doubt. You can find a lot of vegetation inside the cavern. The length of the cave is only 150 meters. Located only 6 km from the core of Cherrapunjee. Mawsmai cave is an amazing cave in the East Khasi Hills of Meghalaya.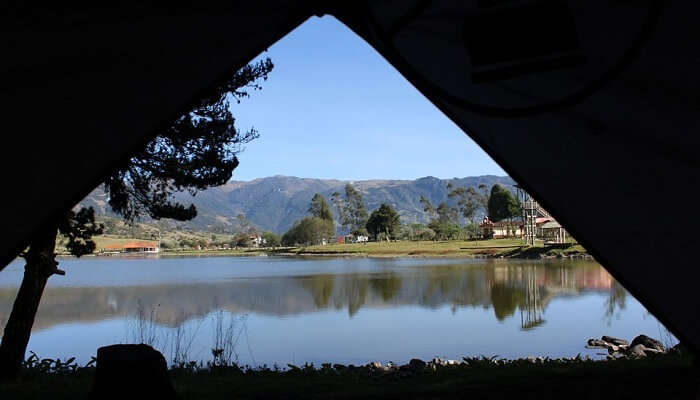 12. Umiam Lake
Umiam Lake, a beautiful man-made reservoir is located 15 kilometers north of Shillong. This lake was shaped after a dam, that was developed to produce hydroelectric power. The picturesque Umiam Lake is enclosed by lavish green East Khasi slopes. They make for an encompassing sight for nature lovers. The dawn at the lake is a treat to witness with naked eyes and shouldn't be missed. Tourists can take a long boat ride in the lake, and adventure junkies can appreciate drifting and different water-sports.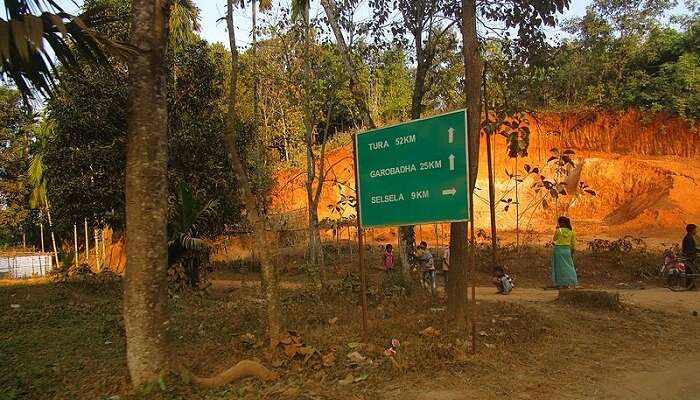 13. Tura
Tura is one of the best places to visit in Meghalaya because of its environment. Found in Garo Hills, Tura is a paradise for wildlife enthusiasts and nature lovers. Nokrek National Park is 12 km from Tura. Here, you can find a variety of species like leopard, golden cat, wild buffalo, and pheasant.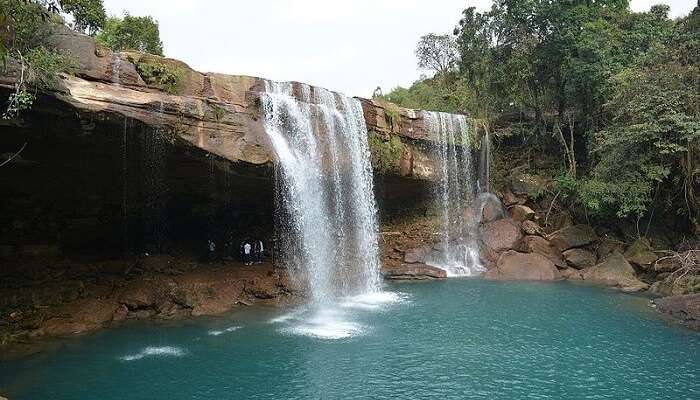 14. Jowai
Found in Garo Hills, Jowai is another one of the famous tourist places in Meghalaya. This place is famous for a mix of heritage and culture. Experience the local lifestyle of town folks, also learn about their culture. What makes this town one of the most astounding places to see in Meghalaya are its lakes. You must visit Thadlaskein Lake and spend a few hours.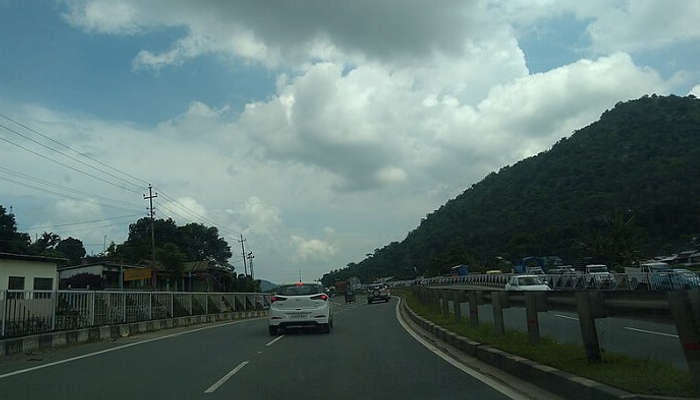 15. Nongpoh
Another tourist place is Nongpoh. A small town located in the East Khasi Hills. Found very close to Brahmaputra plains. It is a great stopover on the way to Shillong. Admire the beautiful gushing rivers, lush greenery, and salubrious weather.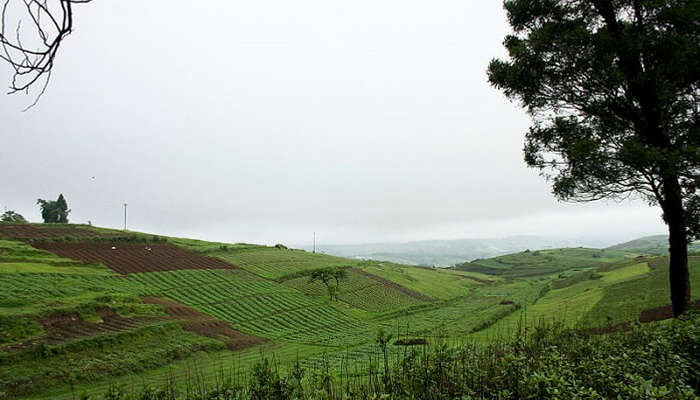 16. Williamnagar
Among the most beautiful places to visit in Meghalaya. Williamnagar has a lot of flora and fauna. The town is flanked by scenic mountains and rivers. It was named after the first Chief Minister of Meghalaya. The beautiful town is situated by the side of Simsang River. If you wish to explore the countryside, take a trip to this place for sure.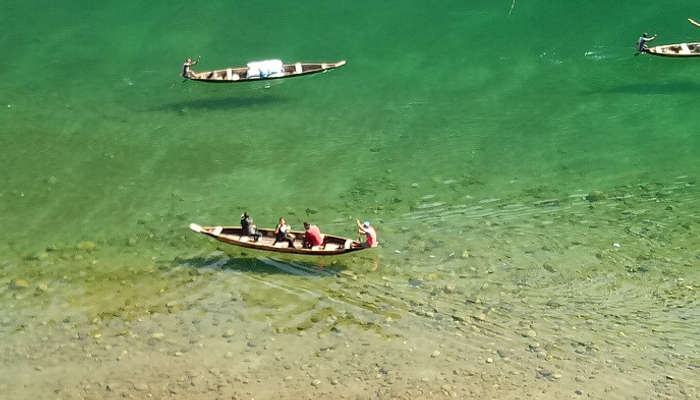 17. Dawki
It is one of the most popular tourist places in Meghalaya. Dawki is known for its clear river. Dawki is among the most clickable places on earth. If you are visiting Meghalaya anytime soon. Then you should visit Dawki on your trip.
For More Info Give This A Read
Here are some more blogs:-
Total Page Visits: 466 - Today Page Visits: 1