There are many places to visit in Tripura that will make it all worthwhile. When covering an entire state, it would be a long list, so we are helping out compiling a list of Best Places To Visit In Tripura. These places are indeed a treat to visit and will add something meaningful to your trip. Do not forget to mark your favorites!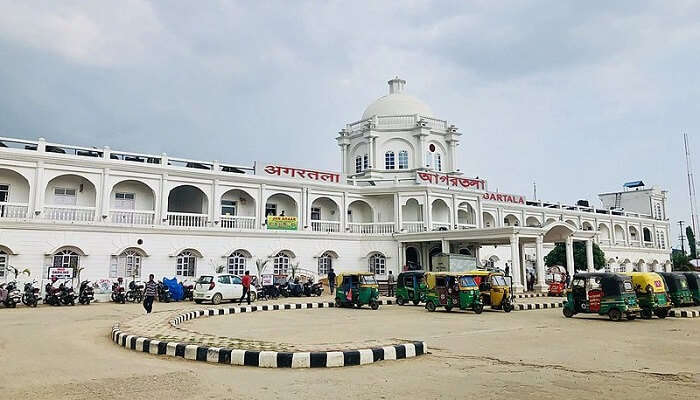 1. Agartala
The capital of Tripura. The largest city in that state and among the most popular places to visit in Tripura. Known for its terrains That are full of green pastures, hills, along with beautiful valleys. The main attraction of this place is Ujjayanta Palace. A plan of at least two days is required if you wish to cover Agartala in detail. Ujjayanta Palace, a royal house that is built by Maharaja Radha Kishore Manikya in 1899. Known for its architecture which has three domes, tiled floors. Along with a carved wooden ceiling, and beautifully crafted doors. Best Places To Visit In Tripura.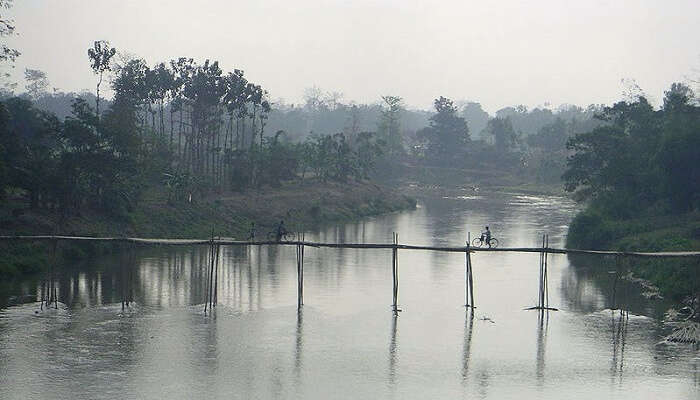 2. Amarpura
Amarpura is among the best places to visit in Tripura. This place is an ideal picnic spot. People often visit here over weekends to sit and relax their day on the banks of the Amar Sagar Lake. An artificial lake built in the 16th century. The city stands on the ancient ruins and also has a temple dedicated to Mangalchand. A fair is held to celebrate the month of flowers in February. There are two other lakes in this place known as Dumboor Lake and Chobimura. Water Sports facility is available in Amarpura. There are various other fairs and events held in this place to keep people visiting this place engaged all year round.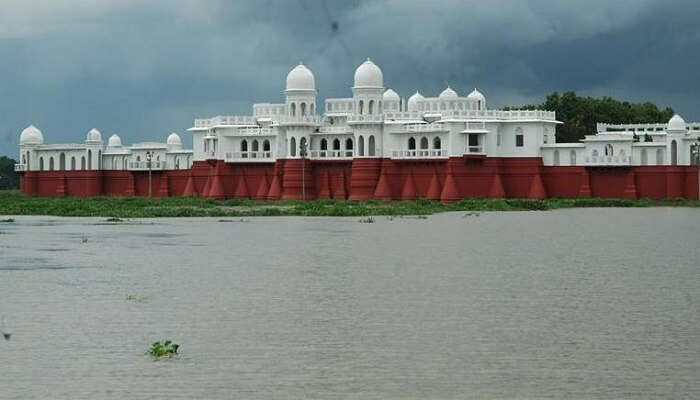 3. Melaghar
Melaghar located 50 km from Agartala. This place is known for Neermahal that is located in the middle of Rudrasagar Lake. The place has got very peaceful vibes. It is also famous for the Durga Puja Festival. The entire town is properly dressed when it is beautiful lights during this festival. There are various puja pandals that are played across the roads. Everybody enjoys it. Another festival, which is dearly celebrated in Melaghar is Ratha Yatra. Held every year in July. In order to satisfy your spirit for shopping. In this, you can come down to Anandabazar which has everything. From daily staples to big showrooms in order to cater to all your needs.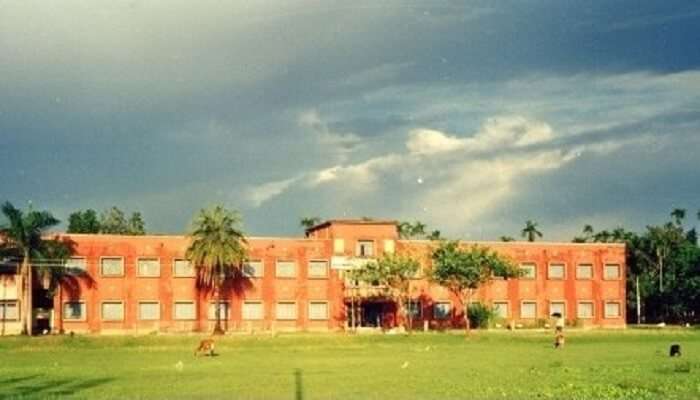 4. Kailashahar
Kailashahar is in the state of Tripura. Found very near to Bangladesh borders that makes it one of the best places to visit in Tripura. The main festival of Kailashahar is Durga puja. The city is decorated with fancy lights and Goddess Durga pandals. The town has beautiful landscapes and lush green gardens. The main tourist attractions here are Lakhi Narayan Bari and Chouddo Devotar Temple.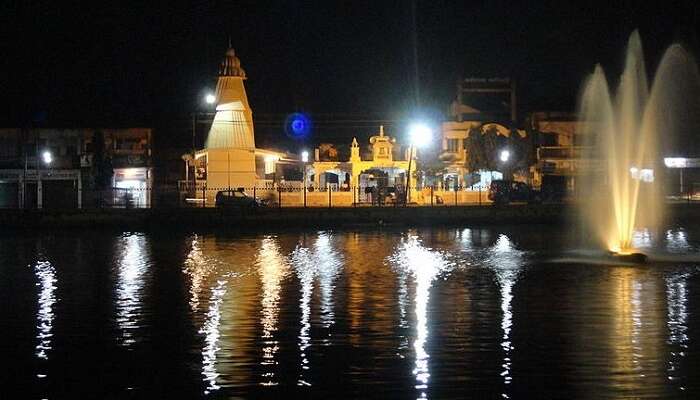 5. Dharamnagar
Dharamnagar, the second-largest city in Tripura next to Agartala. Situated in the north part of Tripura. The place is known for its amazingly beautiful landscapes. Many top-quality boarding schools located in this city. The temperature is always mild, both in winters and summers. However, the place also receives heavy rainfall. This city is built over ancient ruins and is known for many famous historical monuments. Haflong is a famous tea garden that is known for its beauty.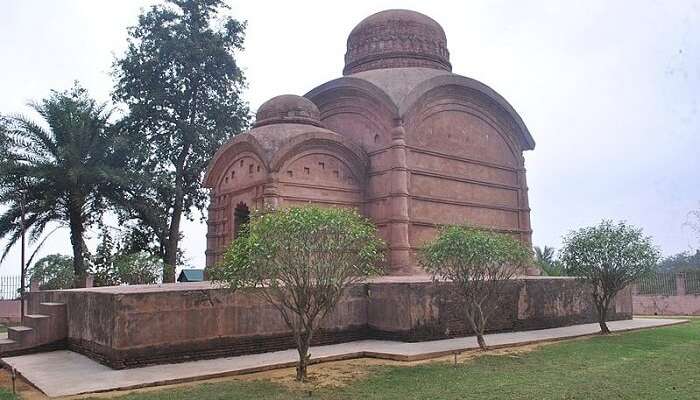 6. Udaipur
Udaipur, earlier known as Rangamati. Famous for its Sundari Temple one of the religious places to visit in Tripura. This place is located on the bed of artificial lakes. Located 55 km from Agartala. Some of the artificial lakes located in his town are Dhani Sagar, Bijoy Sagar. With Jagannath Dighi, Amar Sagar. The city is situated on the banks of the Gomai River. It has several temples. But the most popular is the Tripura Sundari Temple. It is part of 51 Shakti Peethas. There is a big lake behind this temple which is called Kalyan Sagar. Another famous temple here is Bhubaneshwar Temple.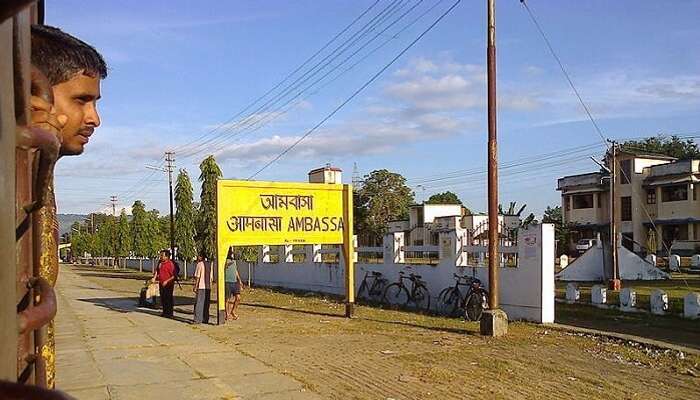 7. Ambassa
Another beautiful city in Tripura. Famous for ancient temples. Having a picturesque landscape and the rich culture of Ambassa. This makes it one of the most popular cities in Tripura. A few places of attraction in this city are Pilak, Chabimura, Neermahal Palace. Also the Ujjayanta Palace, Gumti Wildlife Sanctuary, Jagannath Temple. It also has a massive juice plant in Nalkata that is around 38 km away from Ambassa. It is one of the major attractions among the tourists coming here.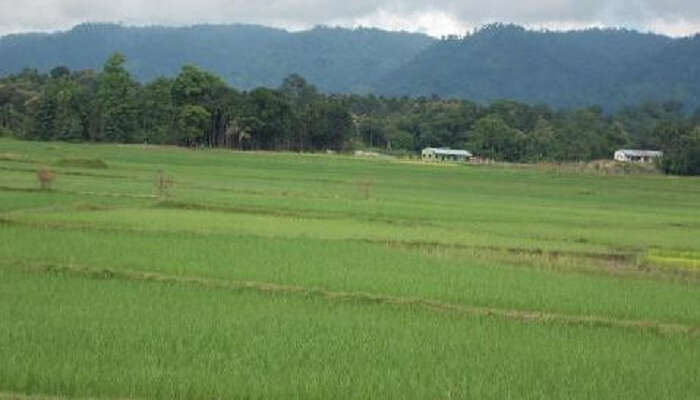 8. Jampui Hills
Jampui Hills is situated in the Northern part of Tripura. Among the most famous places to visit in Tripura. The hills are situated at an altitude of 1000 meters above sea level. Blessed with beautiful valleys and splendid sceneries and is a land of juicy oranges. The best time to visit Jampui Hills is in November. The sanctuary is full of a great variety of wildlife species. It also has a research center. You can find as many as 150 different species of birds in this sanctuary.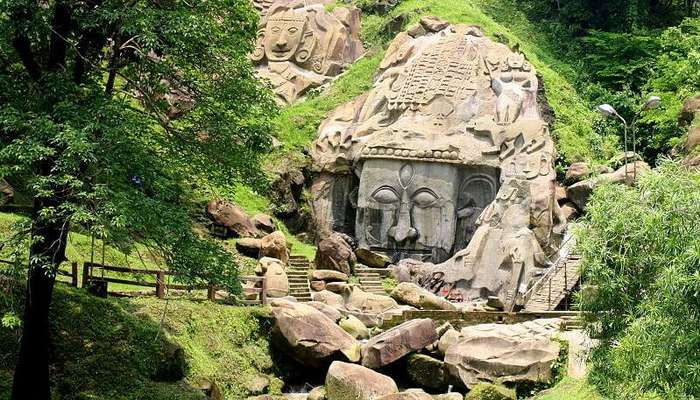 9. Unakoti
Meaning 'one less than a crore' in English. Unakoti is one of the most interesting places to see in Tripura. This place is located near Kailasahwar town. It is home to hundreds and thousands of massive structures that are rock-cut and spellbinding. This spot is also home to numerous scattered ruins of the temples. That makes Unakoti a unique place with an ancient aura encircling the atmosphere.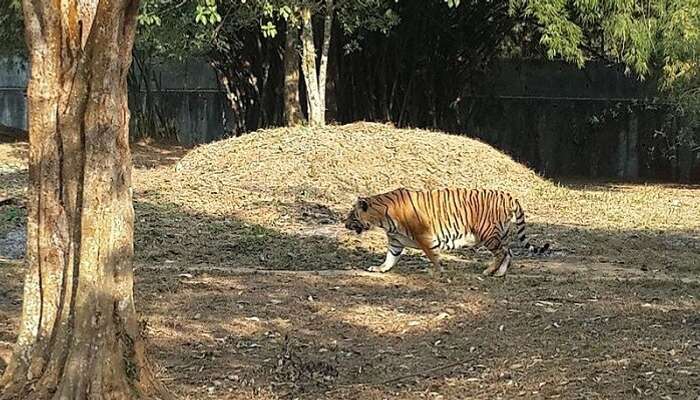 10. Sepahijala Wildlife Sanctuary
For all the animal and plant admirers out there in the world. Sepahijala Wildlife Sanctuary is one of the best places to visit in Tripura. Spread over 19 kilometers. Also home to some enchanting species of flora and fauna. Many of the local and migratory birds can also be found here.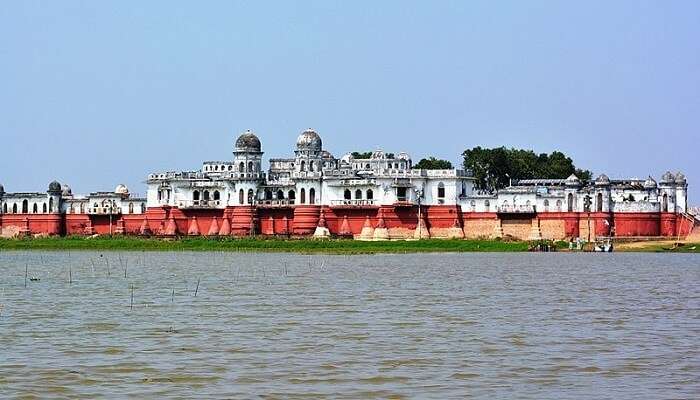 11. Neermahal Palace
One of the best tourist places in Tripura. Neermahal Palace is sitting right in the heart of Rudrasagar Lake. The meaning of the name is the water palace in English. When it comes to the seven wonders of this country, Neermahal Palace found itself a spot on the list.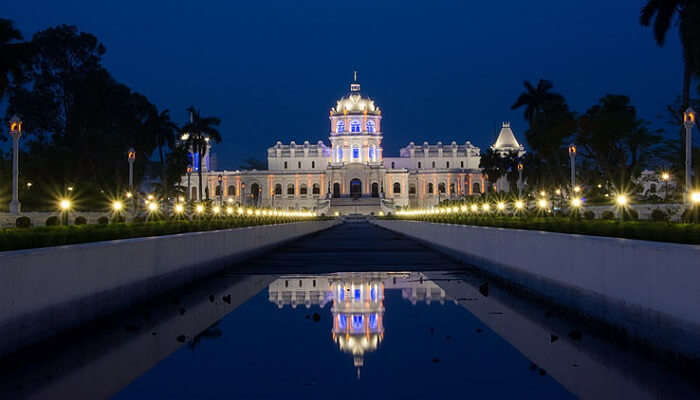 12. Tripura Government Museum
The Tripura Government Museum is one of the best tourist places in Tripura. Built-in the year 1970. Tripura Government Museum exhibits the culture and heritage of Tripura. One can witness an amazing collection of unique ancient products. That includes stone carvings, old coins, archaeological objects, and much more. One can clearly see the vast comparison between the past and present lifestyle in Tripura.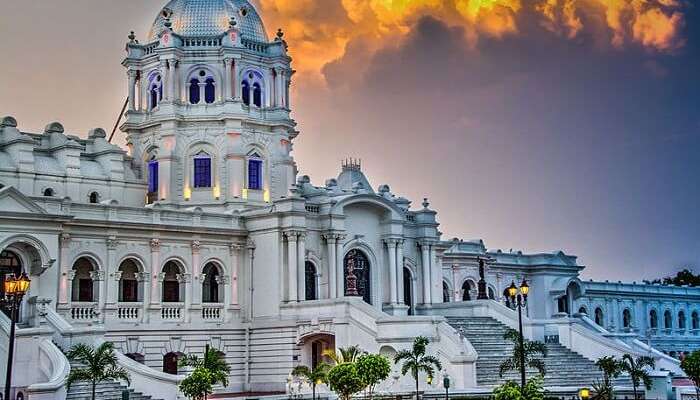 13. Ujjayanta Palace
A popular Tripura destination. Ujjayanata Palace is one of the most amazing structures standing in the North-Eastern state. The Palace has reconstructed in the year 1901 AD. By Maharaja Radha Kishore Manikya after it was destroyed in the year 1897 by a massive earthquake. This Palace is home to a gorgeous Mughal garden. These gardens showcase various musical fountains, velvety grassland, artificial lakes. And the royal existence of the majestic ancestry.
Book your tickets on
Here are some more blogs:-
Total Page Visits: 532 - Today Page Visits: 2