One of the most visited states in India. Not at all surprising. As it shows India a colorful, iconic, and exotic best. Many things come to mind when you think of India. Could be found in Rajasthan—palaces, forts, desert, camels, and elephants. Don't miss visiting these top tourist places in Rajasthan. Here are some of the Best Places To Visit In Rajasthan.
1. Jaisalmer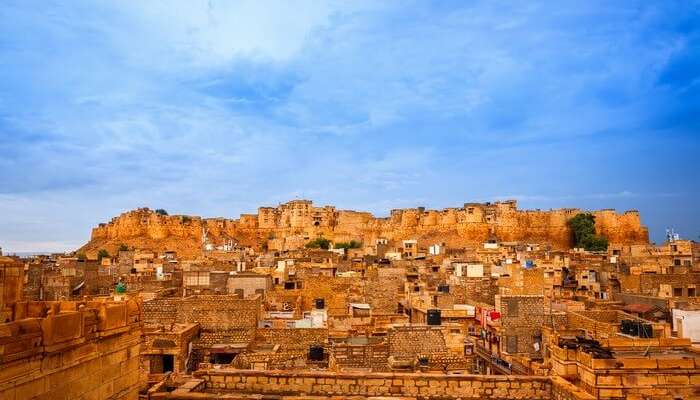 Located in the Thar Desert. Jaisalmer is known as the Golden City. Famous for its beautiful sun-soaked sand dunes, exuberant forts, and rich culture and traditions. Jaisalmer is famous for its forts, palaces, and temples. The place has got its name from Maharaja Jaisal Singh.
Jaisalmer has got some important places to visit. Which includes museums and heritage temples. This place also hosts the annual Desert Festival. Which takes place in January-February. It attracts travelers from across the globe to witness the magic of Rajasthani art forms. The best time to visit is from September to April. Its among the Best Places To Visit In Rajasthan
2. Jaipur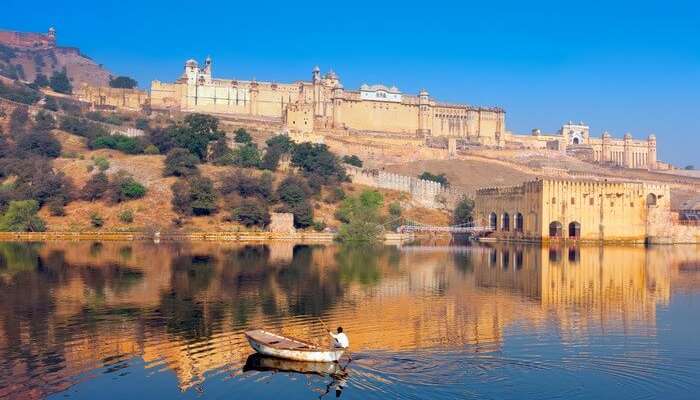 Also known as Pink city and the capital of Rajasthan. It is the largest in the state. Founded by Maharaja Sawai Jai Singh in 1727. Jaipur is the most traveled tourist places. A lot of historic and heritage monuments are founded here. Swift connectivity from major cities along with an amazing city plan. Best time to visit all throughout the year. But avoid summers as days are extremely hot.
3. Jodhpur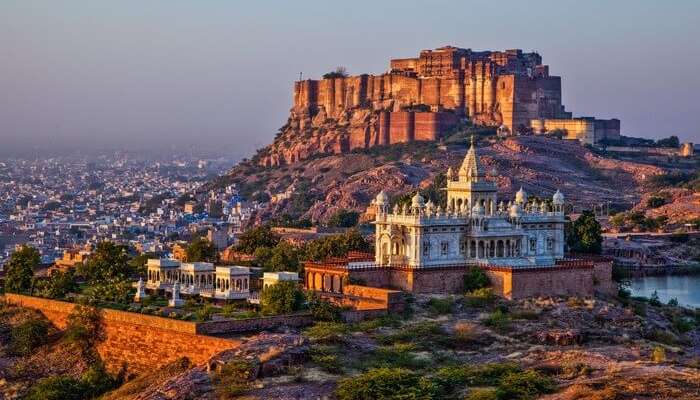 Jodhpur, an extension of the royalty. Which you get to see at Jaisalmer and Jaipur. This royal city used to be the center of power of the then Mewar state. It has also got several forts, palaces, and temples. In order to attract travelers from different corners of the world. It's Famous as Sun City. Because of its sunny weather. Jodhpur is also known as Blue City for the blue houses near the Mehrangarh Fort. Best time to visit is all through the year
4. Bundi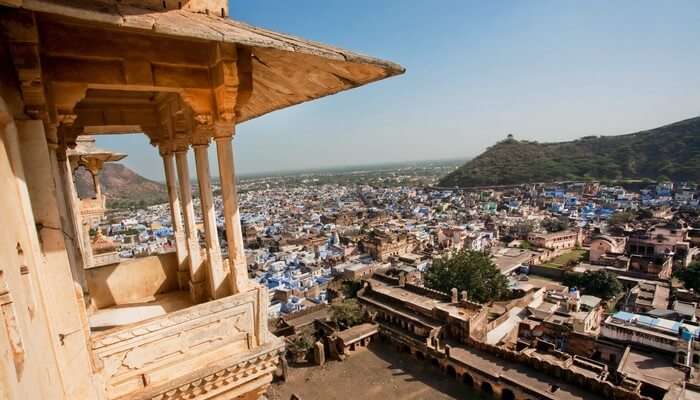 A tourist destination in Rajasthan. Located at 210 km from Jaipur. Bundi was once a native place of a tribe. Which was known as Bunda Meena and hence inherited the name. The city is known for its magnificent forts, baoris (step reservoirs), lakes, and ancient architecture. The best time to visit is all through the year.

5. Bikaner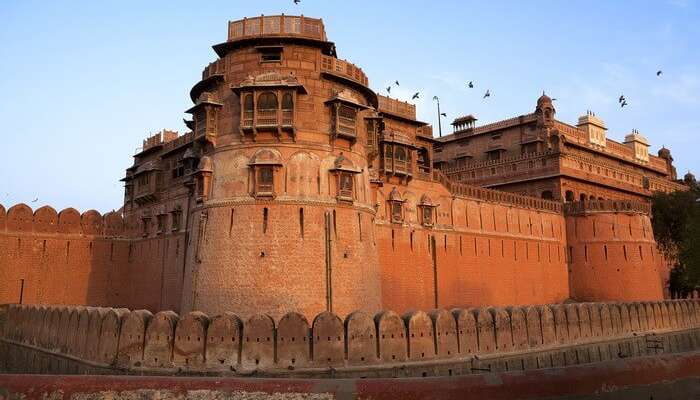 Founded by Rao Bhika and the Nehra jats. This place is flooded with temples, forts, and palaces. This city is also famous for its Camel festival. That is usually held in January-February. The most important features of the city are Usta and Chadwa artforms. That is of floral and geometric patterns. The best time to visit is January-February. It's among the Best Places To Visit In Rajasthan.

6. Ajmer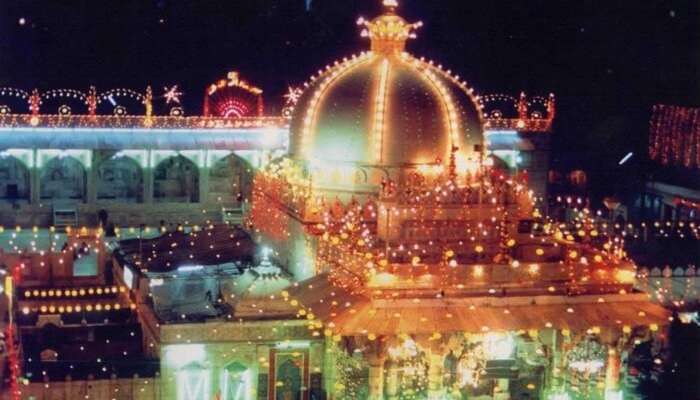 Mostly known for the Dargah Sharif. The shrine of Sufi saint Moinuddin Chishti. Ajmer is the 5th largest city in Rajasthan. This place is surrounded by the Aravalli range and the Naag Pathar range. These ranges protect it from the Thar desert. Ajmer is the most popular tourist attraction in Rajasthan. Several celebrities who come to the dargah to seek blessings. The best time to visit is All through the year.

7. Pushkar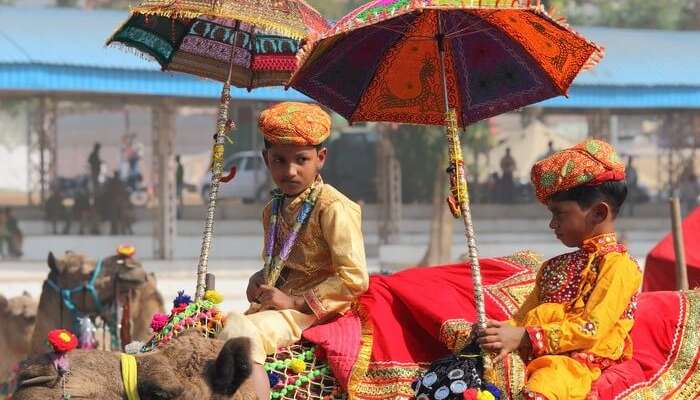 Pushkar, known as the best tourist place in Rajasthan. This is a mixture of colors in the true sense. Pushkar is known all over the world for its annual Camel Fair. Pushkar is an ancient city of India. It houses the rare Brahma Temple. Pushkar Lake is a popular Hindu pilgrimage. It has got several ghats. They host magnificent evening aarti. Attending these aartis is one of the best things to do in Pushkar. The best time to visit is October-November for the world-famous Pushkar Camel Fair

8. Udaipur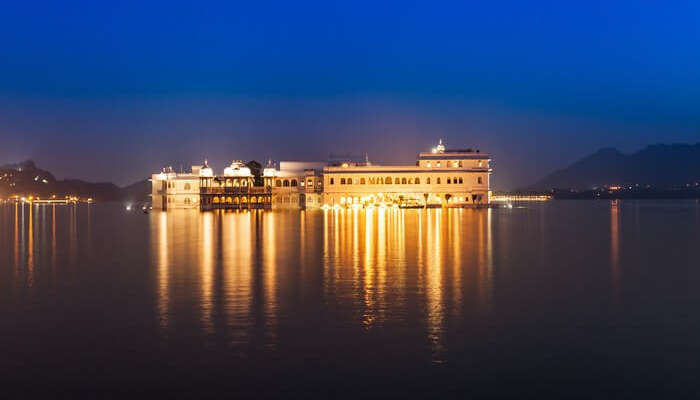 Udaipur is a perfect destination. It used to be the capital of the kingdom of Mewar. Udaipur is also known as the City of Lakes. It is a beautiful place to visit in Rajasthan. It has a number of tourist attractions. Such as Lake Palace, City Palace, Jagdish temple, and many more. Udaipur is also known as the Venice of the East. This city has beautiful winters. It's also largely visited during this period for its colorful history, mesmerizing landscapes, and rich traditions. The Best time to visit: Monsoon (July to September) and Winter (November to February). It's among the Best Places To Visit In Rajasthan.
9. Mount Abu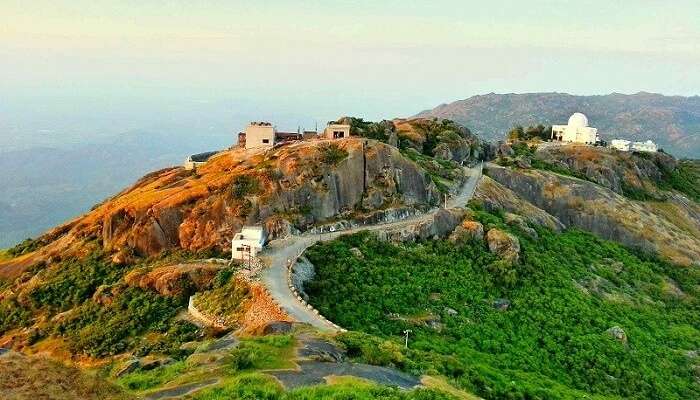 Mount Abu a pride in being the only hill station in the enormous expanse of the desert. Along with drought-ridden plains of Rajasthan. Known as the best tourist places to visit in Rajasthan. A traveler's paradise in every sense. Mount Abu is located in the Aravalli Mountain range. Along the border of Rajasthan and Gujarat. This place provides an escape from the scorching heat of Rajasthan. It has its own natural splendor and year-round pleasant weather. Mount Abu is considered a great spot for pilgrimage. The Best time to visit Mount Abu is throughout the year.
10. Sawai Madhopur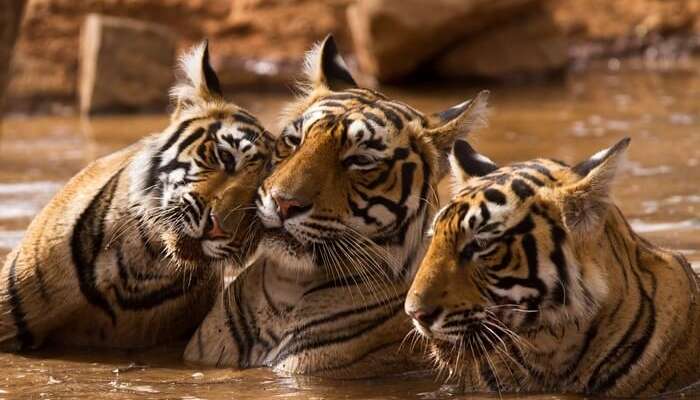 Maharaja Sawai Madho Singh founded this place in 1763. Also known as the best tourist places in Rajasthan. Sawai Madhopur is home to Ranthambhore National Park. Best known for inhabiting tigers. Ranthambhore Palace is another tourist attraction here. It has been declared a UNESCO heritage. Also, it imbibes a vast cultural history of the several clans, kings, and architectures. The Best time to visit is November to February as it is easy to spot tigers at the national park.

11. Bharatpur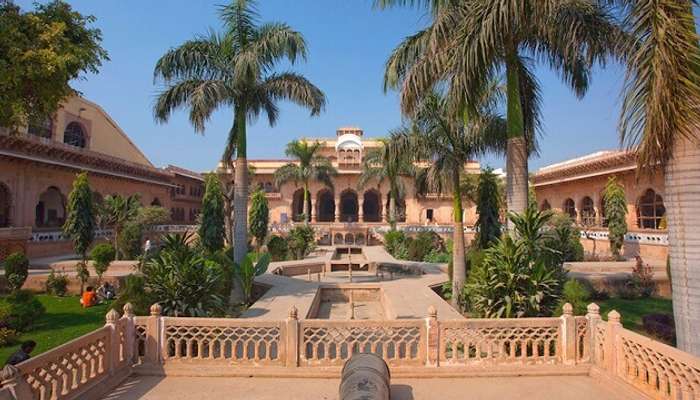 Bharatpur is a magnificent city. It was once known to be unbeatable or unwinnable. Tucked away in the Braj region of the Indian state of Rajasthan. Bharatpur is divided into 50 or so wards and stands at an elevation of about 600 ft. above mean sea level. It is also called by various other names like "Lohagarh" and the "Eastern Gateway to Rajasthan." This place is home to a lot of flora and fauna. They take shelter in the famed Keoladeo National Park. This makes the place a must-visit for all travelers. The best time to visit Bharatpur is from August to November.

12. Alwar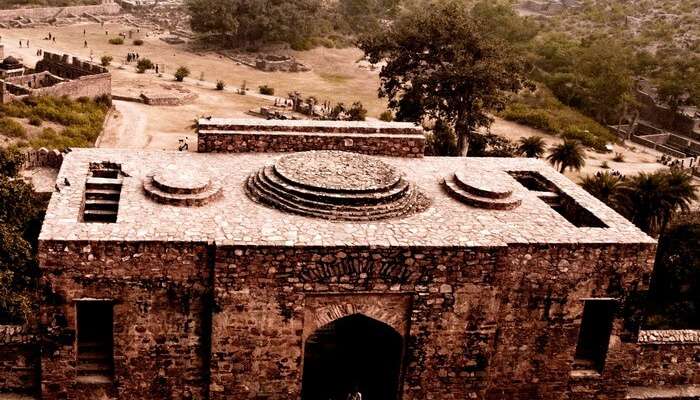 Alwar was founded by the Rajput ruler Pratap Singh in 1770. This was the first, among others, to sign a treaty with the East India Company. It is also famous for participating in various battles and military engagements. Also known for the 'haunted' fort of Bhangarh. The Best time to visit is October to March
13. Pali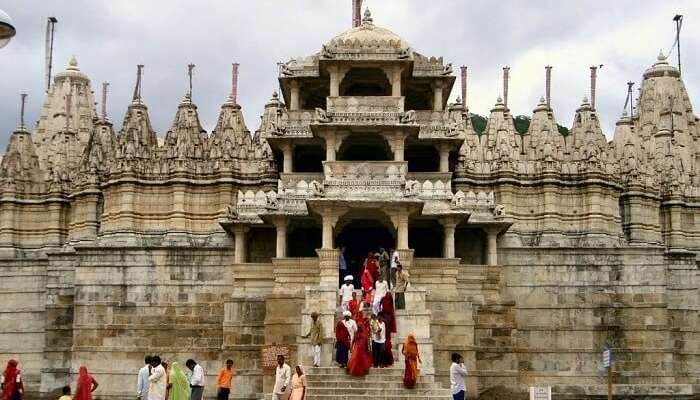 Pali is a snail-like shape, wobbled plains, and scattered hills as well as the numerous famous temples in Rajasthan. It is bounded by Jodhpur districts in the north and the Udaipur districts in the south-east. Pali shares a common boundary with around eight different districts of Rajasthan. It has a total geographical area of a whopping 12387 square kilometers. Pali is one of the most offbeat places to visit in Rajasthan. The Best time to visit Pali is from October to April.

14. Chittorgarh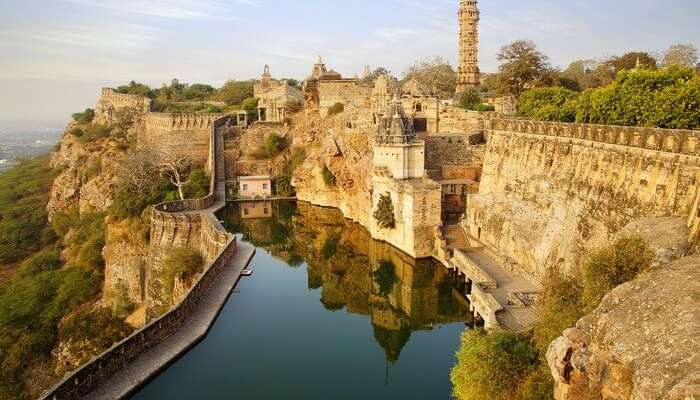 Chittorgarh is one of the most ancient cities in Indian history. This place was founded by the Maurya dynasty in 734 AD. This city has been the birthplace for many historical figures. Like Maharana Pratap and Meera Bai. Located on the banks of river Berach. It has several heritage forts, monuments, and associated stories and fables. The Best time to visit Is all throughout the year. It is said to the Best Places To Visit In Rajasthan.

15. Hanumangarh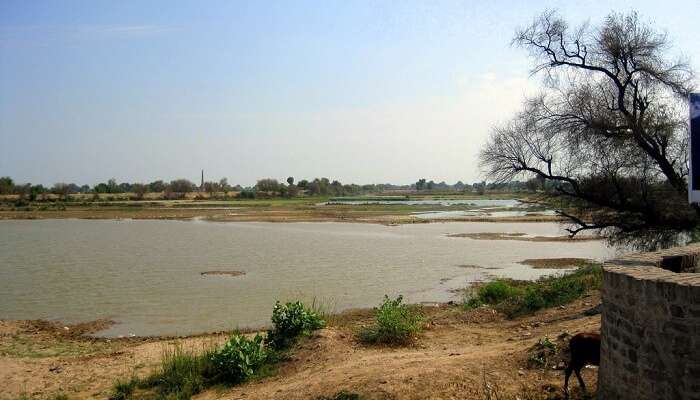 Situated on the banks of the river Ghaggar. Hanumangarh is an ancient city in the north of Rajasthan. It has got remains of the Indus Valley Civilization. That is discovered at over 100 villages spread over the city and around this river in 1951. This place is believed to have been a part of this almost 5000-year old civilization. Various discovered remains included human skeletons, stamps, coins, unknown scripts, jewelry, terracotta decorative tiles. Along with utensils, wells, toys, statues, even forts, and market streets. Most of the remains are now a part of the many exhibits at the Museum of Kalibangan. Along with the National Museum of Delhi. Some of these historic sites are open to the people. Travelers are always fascinated by visiting them! The Best time to visit Hanumangarh: September to March

16. Jhunjhunu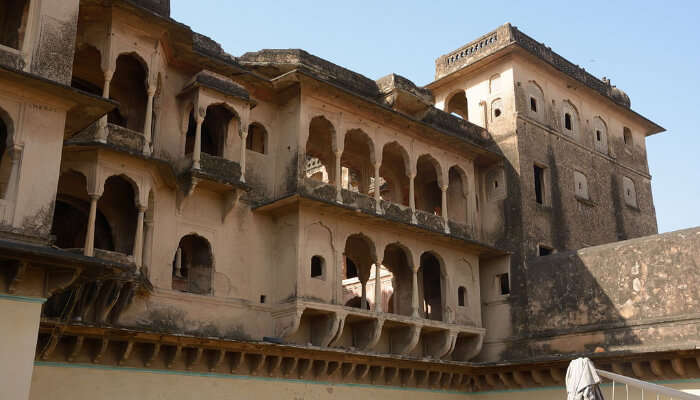 Jhunjhunu and the center of the Jhunjhunu district of Rajasthan. This city is home to many gorgeous Frescos and grand palaces. This is a must-visit place in Rajasthan. Shree Rani Sati Dadi Mandir, Khetri Mahal, Bandhe Ka Balaji Temple. Along with Hanuman Mandir are some of the places to visit in Jhunjhunu.
17. Jhalawar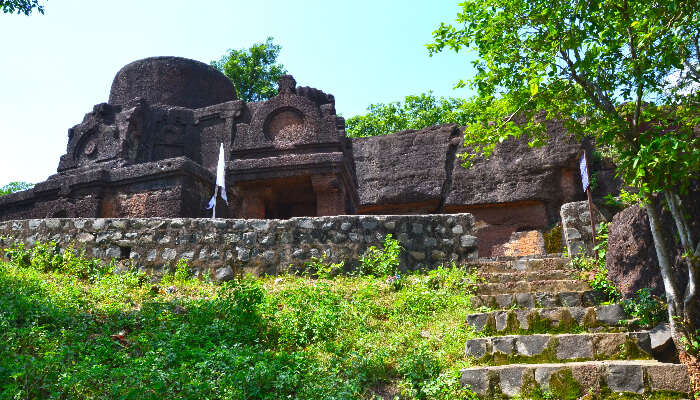 A stunning city in Rajasthan's Southeast. It has got some traces of its glorious past. As the capital of the princely state in India, Jhalawar. And now, it's the headquarters of the district with the same name. Located on the border of Rajasthan along with Madhya Pradesh. Visit this city will give you a chance to explore various royal palaces. Such as Prithvi Palace and Virendra Bhawan. The best time to visit is October to March

18. Churu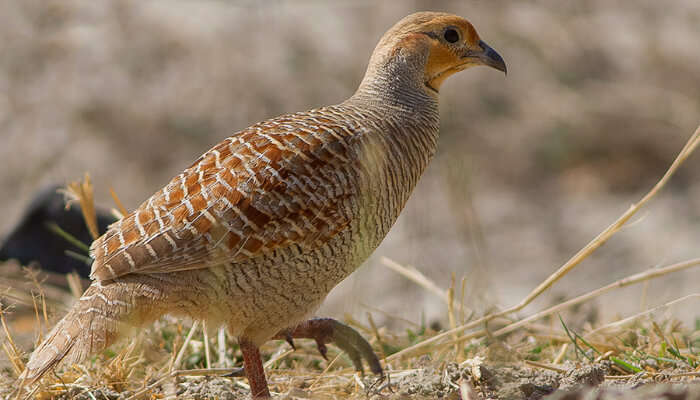 'Gateway to the Thar Desert of Rajasthan'. Located on the linking route to various important cities of Rajasthan. Churu has several Havelis or palaces that you should visit. This small city is a perfect getaway. With golden sand dunes, that are away from the harsh hustle-bustle of the city. The Best time to visit is from October to March.

19. Kota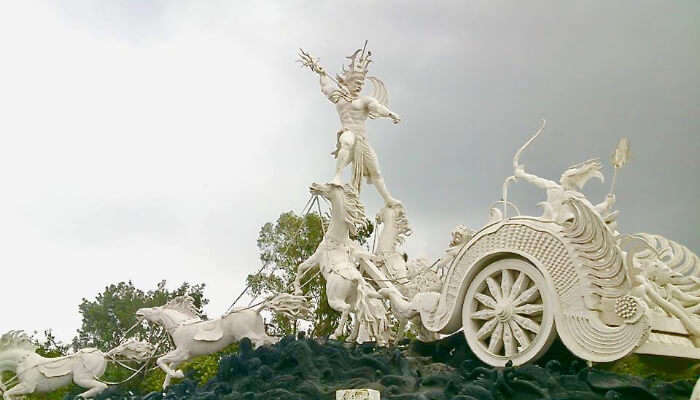 Among one of the good places to visit in Rajasthan. Located next to the Chambal River, Kota is a small and popular city in Rajasthan. Although it is also known as an educational district of India. Kota also has several tourist opportunities. City Palace, the Maharao Madho Singh Museum, Chambal Garden. Along with Jagmandir Palace are some of the popular places to visit in Kota. The best time to visit is from October to March

20. Sikar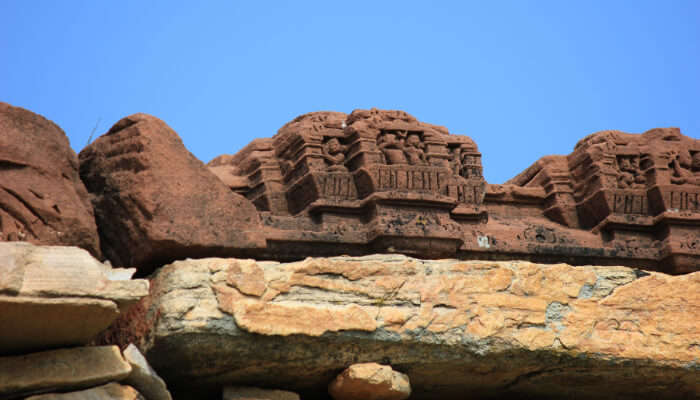 One of the unexplored places to visit in Rajasthan. Situated between Agra and Bikaner. Sikar is a city in Rajasthan. Also has the name of the district in which Sikar city falls. Sikar is home to several old palaces and ancient structures. The Best time to visit is from. October to March

For More Info Give This A Read
Here are some more blogs:-
Total Page Visits: 361 - Today Page Visits: 2