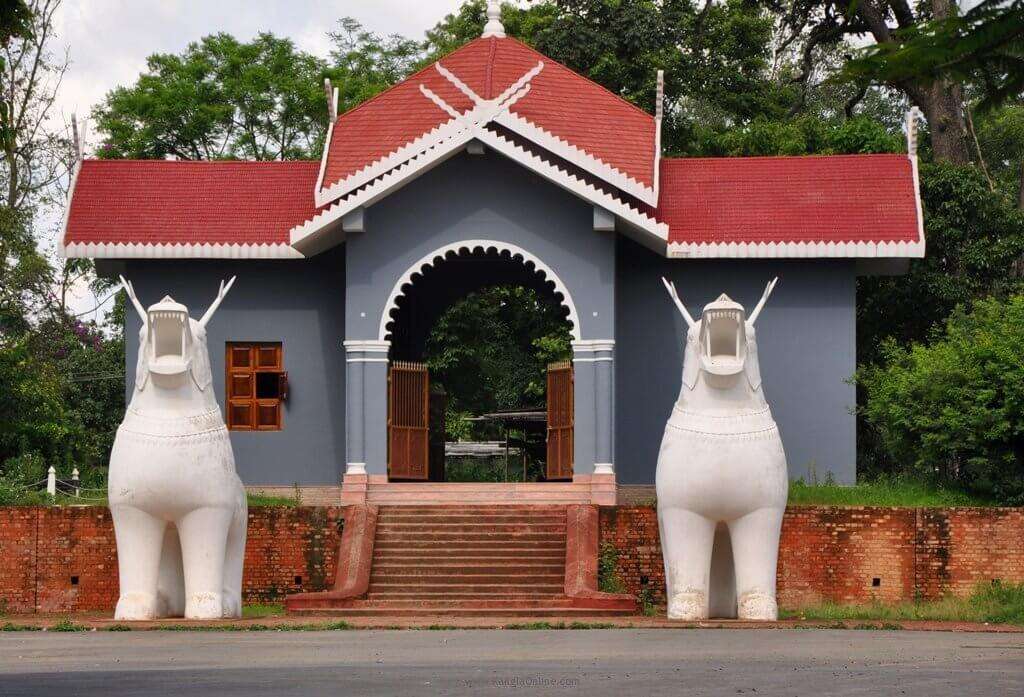 Manipur, nature's bounty along with numerous sightseeing options. They will surely make your trip memorable. Here we have picked the Top Places To Visit In Manipur to help you know about each place.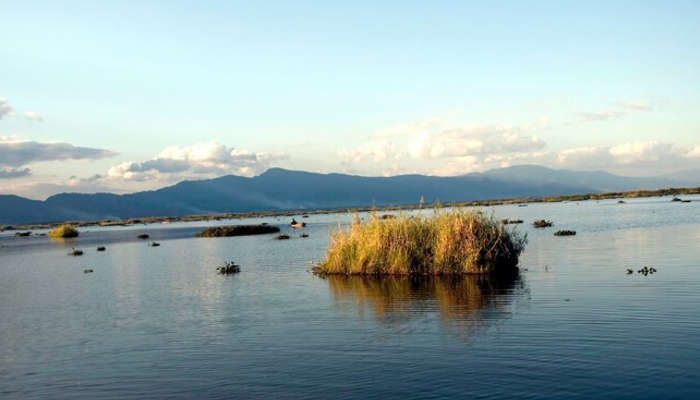 1. Loktak Lake
Loktak Lake is among one of the most famous tourist attractions in Manipur. Found 53 km from Imphal. Said to be one of the famous lakes in India. Sendra Island is located amid the lake that is spread over 300 square mt. This makes it popular for boating, picnic, and photography.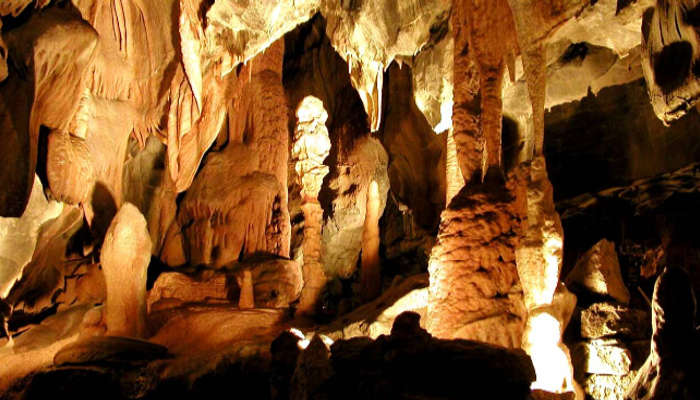 2. Tharon Cave
Tharon Cave is an amazing tourist attraction in Manipur. Found near Tamenglong, a 650 m long cave tunnel. This place has carvings and excavations of the Hovnanian Culture of North Vietnam. This place is featuring 5 exits and 34 joints. Commonly known amongst trekkers and adventure junkies.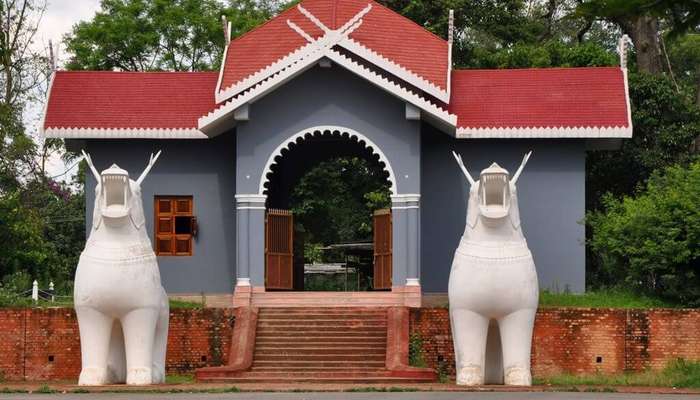 3. Kangla Fort
Kangla Fort, also known as the Palace of Kangla. Situated close to the Imphal River. Kangla Fort was the administrative seat of various Manipur kings. From Nongda Lairen Pakhangba to Maharaja Kulachandra. The remains of the fort tell the story of Manipur's rich history and heritage. This place is having temples, citadel, and coronation halls. Kangla Fort is a hot favorite tourist site in Manipur. Top Places To Visit In Manipur.
4. Singda Dam
Found at about 920 m above sea level. The highest mud dam in the World. This dam acts as a multi-purpose irrigation project for the entire Manipur. The dam is covered by lush green paddy fields and hills. Said to be one of the ideal tourist spots in Manipur.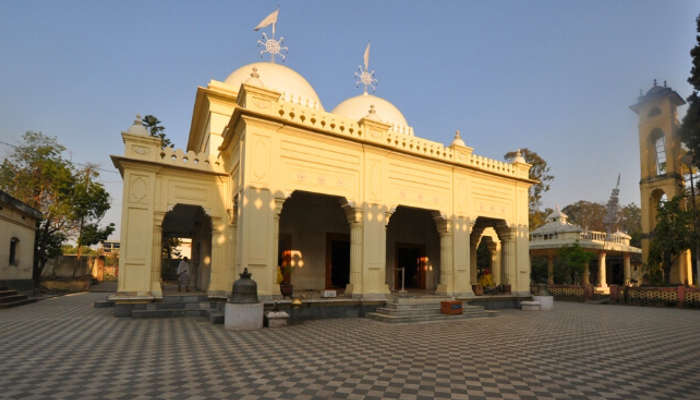 5. Shree Govindajee Temple
Among the most famous Manipur tourist places and most famous temples in Manipur. Shree Govindajee Temple is dedicated to Radha, Krishna, Jagannatha, Balarama, and Govinda. The idol of Govindajee is placed in the central chamber. While other Gods are seen in different chambers on all four sides of the temple. Found near the Royal Palace.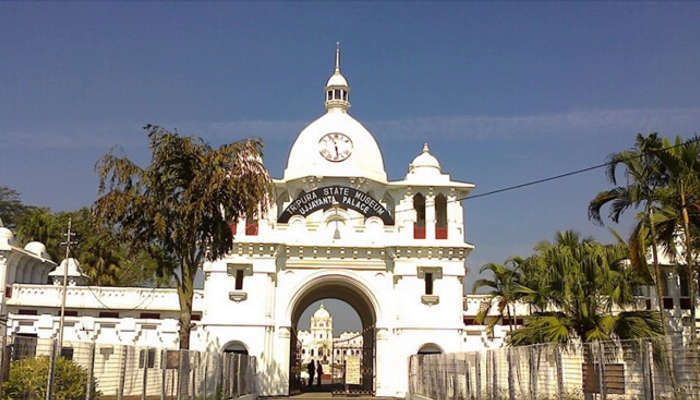 6. Manipur State Museum
This State Museum is a popular tourist attraction in Manipur. It has various artifacts, tribal items, ornaments, weapons. Textiles, pictures, and sculptures. Established in 1969. Manipur State Museum has many galleries and sections that display the heritage of Manipur city. Also known for hosting awareness programmes, thematic exhibitions. And cultural appreciation courses. The main attractions of this museum are a 54-feet long royal boat called Hiyag Hiren. Along with a gold-plated human mask with a skull.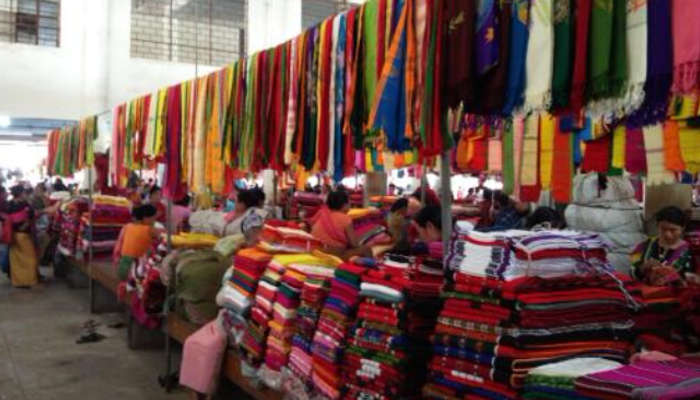 7. Ima Keithel Woman's Market
Ima Keithel, translating into mother's market. A beautiful place for shopping in Manipur. This is a 500-year-old vintage market. Here almost 5000 women traders sell various products. Such as Manipur textiles, ornaments, grains, cereals, home décor, spices, dried fish. And some household items. Top Places To Visit In Manipur.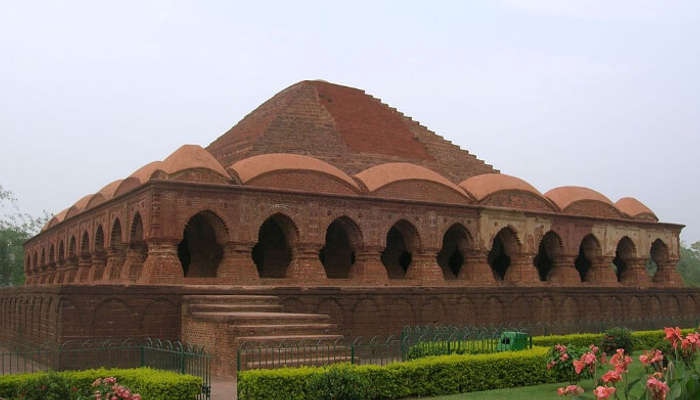 8. Rasmancha
A less explored tourist attraction in Manipur. Found in the district of Bishnupur. Earlier it was a temple where the Ras Festival was celebrated. Also used to stage dances. It is believed that Rasmancha is the oldest pyramidal superstructure shaped brick temple. At present, this temple is one of the top heritage sites in Manipur. It is protected under the Archaeological Survey of India (ASI).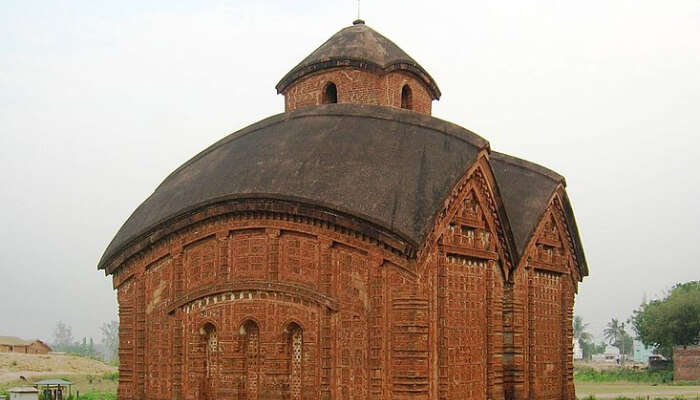 9. Jorebangla Temple
Jorebangla Temple is an ancient temple in Bishnupur. Also known as Yorubangala. Built by Malla King, Raghunath Singha Dev in the year 1655. It has a splendid architectural design. That depicts the conventional thatched huts of the region. The roofs and walls represent the Chala style. While the carved designs depict scenes from battles and the royal lifestyle.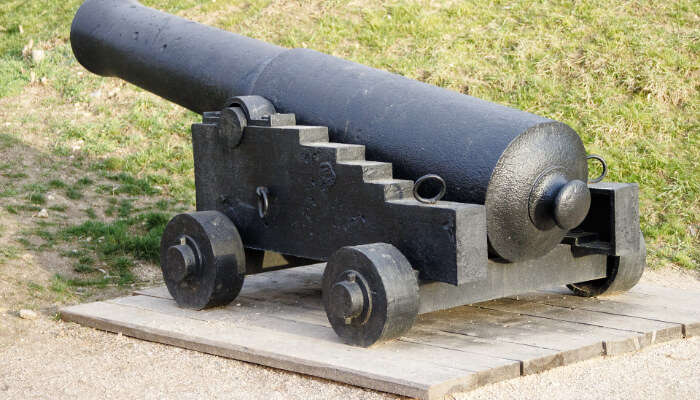 10. Dal Madol
Dal Madol is a famous historical attraction in Bishnupur. Constructed by the Malla Kings to fight the Maratha invasion. This cannon is about 3.8 m in length and has a barrel of 28.5 cms. Located near Chinnamasta temple and is one of the popular tourist attractions in Manipur. Top Places To Visit In Manipur.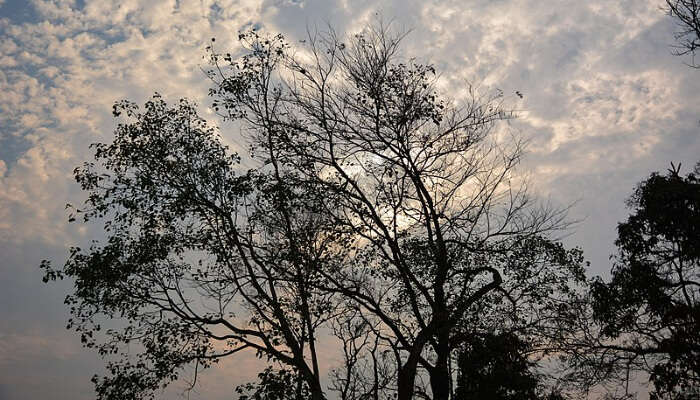 11. Andro
A small village in Manipur. Andro is a popular place in Manipur. Home to unique traditional pottery. Namely Pudond Makhong, Ngangkha, and Walom that is practiced by married women. It is also famous for its handcrafted tribal dollhouse. It depicts the traditional attire of 29 Manipuri tribes. You must plan a visit to this village from October to February when the climate is pleasant.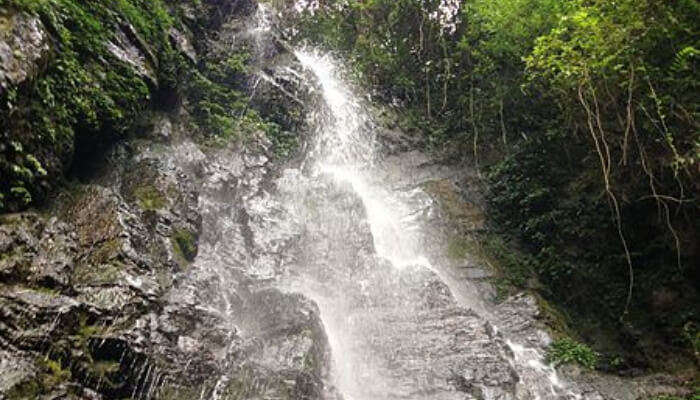 12. Leimaram Waterfall
Leimaram Waterfall another famous tourist attraction in Manipur. It is a wonderful tourist place. Its scenic beauty and tranquil surroundings are mesmerizing. Enjoy not one but three waterfalls at the same time. Visiting this waterfall is an awesome experience. Top Places To Visit In Manipur.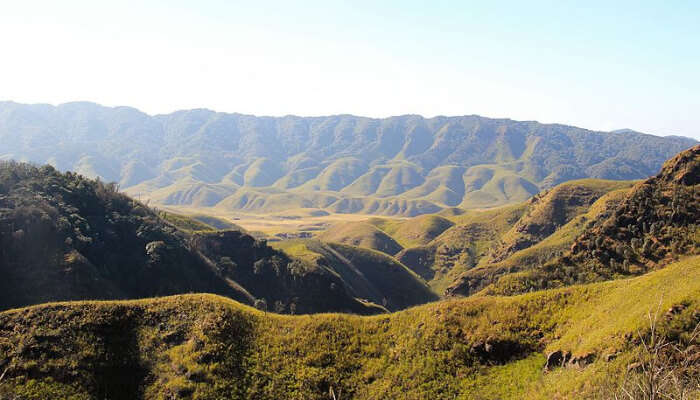 13. Dzukou Valley
Known for its natural environment. Dzukou Valley is situated on the borders of the state of Manipur and Nagaland.  Having gorgeous valleys, clear water, and lush green forests. This place is truly what dreams are made of. Witness the beautiful scenery of countless seasonal flowers if you visit this place in summer.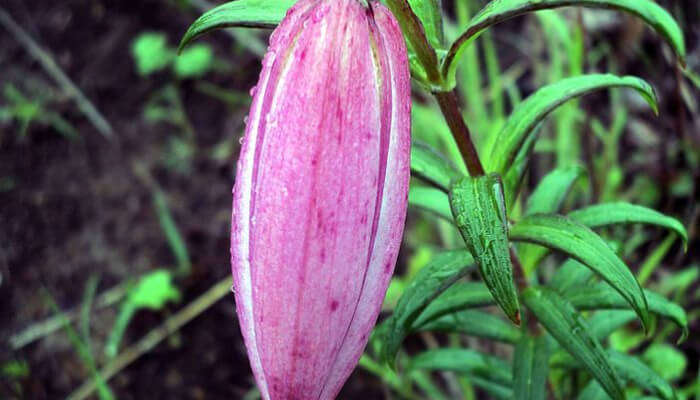 14. Shirui Kashung Peak
Shirui Kashung Peak, a popular tourist attraction in Ukhrul. Also a town in the state of Manipur. This peak is famous as most of the rivers flowing across Ukhrul originate from the slopes. The second reason for its popularity is Shirui lilies grow in this place. Since the Shirui Lilies grows only here, it attracts millions of tourists from around the world. This peak is also home to some rare birds. Such as Mrs. Hume's bar-backed pheasant and Blyth's Tragopan.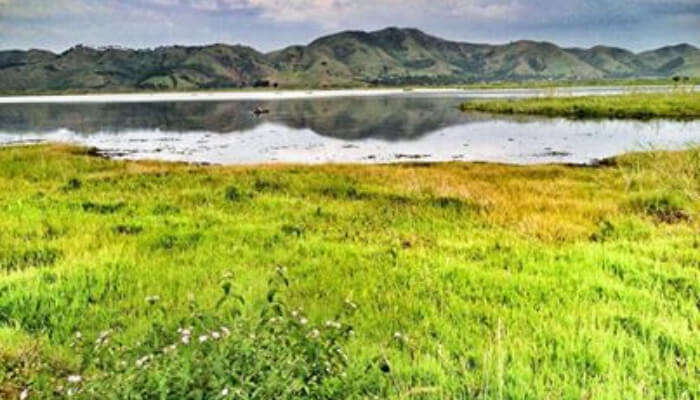 15. Waithou Lake  
Found 16 km from Imphal. Waithou Lake is a perennial lake. Relax on the lakeside and enjoying the pristine natural beauty of the surrounding. The lake remains packed with tourists throughout the year. Top Places To Visit In Manipur.
Book your tickets on
Here are some more blogs:-
Total Page Visits: 507 - Today Page Visits: 1